We bring to you the latest edition of News Roundup: Indian Startup Stories Of The Week!
In one of the most important developments for the Indian startup ecosystem this week, Prime Minister Narendra Modi urged the Indian youths to take part in global hackathons and compete with startups from across the world. He was conversing with Ray Dallion, founder of American investment firm Bridgewater Associates at Saudi Arabia's Future Investment Initiative (FII) event in Riyadh on October 29.
He also acknowledged that India is heading towards technological innovations, and only human capital can drive this growth forward. Citing the example of Chandrayaan 2, he said that while the cost of the mission was less than some of the Hollywood movies, India managed to complete its moon journey.
In another update, the government has proposed to issue sweat equity to startups alongside granting additional exemptions under the norm laid out in the Companies Act, 2013.
The Ministry of Corporate Affairs (MCA) is now looking at granting 50% paid-up capital for startups, as sweat equity. For those unaware, sweat equity is an amount that is derived from time and effort put in by the employees or promoters of the company to build the business. Furthermore, the ministry is planning to extend the period of exemptions to submit other regulatory filings to 10 years, which is now only for 5 years.
Here are other important news stories of the week:
Important Indian Startup News Stories Of The Week
Edtech Startup Vedantu Confirms Data Breach of 687k Users
Bengaluru-based edtech startup Vedantu confirmed the data breach of 687K users and said that personal information including email, IP addresses and names were put at risk. However, the company stated that no user accounts were compromised as all the passwords were encrypted.
While the company claims to have made multiple changes in its security infrastructure to prevent any such incidents from occurring, the data breach once again raises concerns about cybersecurity issues in the country.
Ecommerce Policy & FDI Issues: Govt Vs Ecommerce Players
In a meeting held on November 5, commerce minister Piyush Goyal requested the US-based ecommerce giant, Amazon to work with the unorganised retail sector. The government, along with industry experts, discussed various business models of ecommerce, including accounting, investment pipeline and future inclusion of kirana stores.
The department for the promotion of industry and internal trade (DPIIT) had written to ecommerce companies, seeking help to include small retailers and neighbourhood stores in the larger business. The government is planning to come up with new policies for it.
On August 2019, the Ministry of Consumer Affairs (MCA) introduced ecommerce guidelines for consumer protection with an agenda to prevent fraud, unfair trade practices and protecting the legitimate rights and interests of consumers.
Sharing its views on the MCA's ecommerce guidelines for consumer protection, the Internet and Mobile Association of India (IAMAI) said that the drafted policy for the ecommerce consumer protection bill will increase the compliance burden on ecommerce platforms, and hence would impact the ease of doing business in India. IAMAI is criticising the government's move by highlighting the fact that ecommerce marketplaces are already regulated by multiple government authority under various policies such as FDI norm, the Legal Metrology Act, the Food Safety and Standards Act, the Information technology Act and the draft national ecommerce policy among others.
Tough Days For Amazon, Flipkart
While the Confederation of All India Traders (CAIT) is furious at ecommerce giants violating FDI norms by offering deep discounting and offers, Amazon and Flipkart claimed innocence. The ecommerce platforms reportedly said that they incur losses in Indian operations due to huge investments in technology and infrastructure. In fact, Flipkart and Amazon had also claimed that because of their large scale of operation, sellers could sell in large volume by offering lower prices and yet make a profit.
To put an end to this, the Competition Commission of India (CCI) recently stepped in to resolve the issues related to deep discounting, predatory pricing and violation of foreign direct investment (FDI) norms and more. The CCI is now planning to release an advisory for ecommerce platforms including online retailers and food aggregators. Prior to this decision, CAIT had met with the CCI to put across their points.
The Bengaluru office of National Company Law Tribunal (NCLT), on Tuesday (November 5), issued a verdict in favour of CloudWalker Streaming Technologies, a LED television dealer, where the company had filed a petition over corporate insolvency mater for overpaid dues of INR 26.96 Cr by Flipkart.
Startup India Gets Micro-Influencers To Boost The Businesses
On November 4, Startup India programme announced its partnership with social marketing startup Brandie to provide free crowd-marketing opportunities to 10 Indian startups. Through this partnership, Startup India hopes to ease market visibility for emerging startups and provide them free access to micro-influencer marketing opportunities for three months. The company believes that this will enable a concentrated network and create authentic impact on startups.
The ten startups include Anywhera, Door2Door, Small Bag Delivery, Snap on Rent, Hoho Media and Infotainment Agency, Chalbo India, Kalasakruti Retail, Cerebroz, and Solbuggy Connect.
Infosys Cofounder Led-Committee To Investigate Regulation On Non-Personal Data
Infosys cofounder Kris Gopalakrishnan led-committee reportedly sent a questionnaire to the ecommerce players, including Amazon and Flipkart to seek their opinion related to non-personal data problems and regulations. The committee requested the ecommerce companies to send their reply by next week.
The committee has previously consulted various healthcare companies and cab-hailing services, like Ola and Uber, to understand their usage of non-personal data to provide services. The committee plans to draft a concrete and vast report without affecting any sector or compromising on user privacy.
Grofers Bets on Beauty And Wellness With Orange Something
SoftBank-backed online grocery delivery startup Grofers is planning to expand into the beauty and wellness segment with Orange Something, which is currently being run to test market feasibility and growth possibilities.
Inc42 noted that Orange Something was launched in July 2019 as an ecommerce platform for personal care and beauty products across India. A source within the new outfit told Inc42 that Orange Something is a personal interest project for Grofers cofounder Saurabh Kumar. However, he has entrusted the project to Ankur Saxena, the VP of technology at Grofers, who is heading a 15-20 member team within Grofers.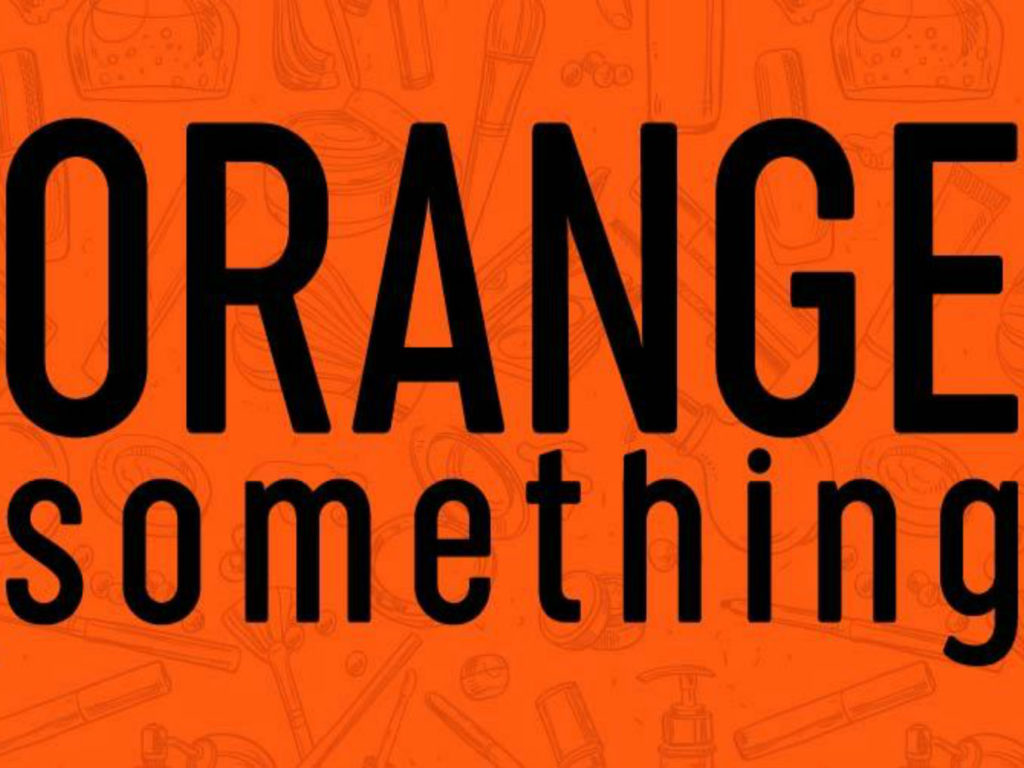 Is OYO In Trouble?
A Bengaluru-based hotelier filed an FIR at the Ulsoor police station, Bengaluru, against OYO founder and group CEO, Ritesh Agarwal, as well as few others in the company. The complainant alleged "criminal breach of trust", "cheating", "criminal conspiracy", "abetment", "computer-related offences" under Section 107, 120B, 405, 420 Of The Indian Penal Code 1860 and Section 66 of the Information and Technology Act, 2000 read with Section 156 of the Code of Criminal Procedure. The hotelier claimed that OYO, with an intention to cheat and cause wrongful loss has created fake bookings in various names to the property. However, OYO refuted charges.
On the bright side, OYO saves the day for SoftBank. In the recent financial performance for the second quarter of 2019. The SoftBank's losses have been amplified to $6.4 Bn loss from the company's vision fund. Also, the quarter ending on September 30, 2019, showed an unrealistic loss on valuation of investments of $4.39 Bn from investments held at the second quarter due to Uber, We Work and its three affiliates.
However, Softbank noted that while the realised gain on sales of investments was $319.2 Mn, the unrealised gain on valuation of investments was $5.4 Bn. This was because of an increase in the value of 25 investments, including OYO and its affiliate.
Google Spot, Google Pay's Scratch Card Ban & RBI Data Localisation
The launch of Spot platform began in September 2019, where Google hosted the 'Google for India event,' and told the world about future possibilities in India — a step towards building an ecosystem to integrate hardware, software, services and products under one roof.
Using Spot, retail outlets and kirana stores can now bring their inventory online, which will boost their reach, help customers and give them greater traction than just walk-ins. Currently, six service providers have been added to the Spot platform, which includes UrbanClap, Eat.fit, OvenStory, GoIbibo, redBus, and MakeMyTrip.
In another update, the Tamil Nadu government has ordered crackdown on Google Pay's scratch offers, as it violates the state's lottery ban, which is in effect since 2003. However, Google said that the lottery ban on a physical distribution is easy, but it is not the same for digital products, and altering consumer experience for a selected set of users in a banned state can become difficult.
Earlier this week, Google's digital payment service, Google Pay, agreed to comply with the Reserve Bank of India's (RBI) data localisation norms. The RBI had issued a circular on 'Storage of Payment System Data' regulations in April 2018, which clearly stated that payment system operators (PSOs) should store the data within India. Google has agreed to comply with it, completely.
WhatsApp Vs Indian Government Over Pegasus
Amid the Pegasus controversy, WhatsApp's plans of rolling out its new payments services in India seems to have hit rock bottom. But, somehow the social media platform has found its way back to the surface. It has recently launched the Catalog feature for the WhatsApp Business App.
The new feature will enable retailers and small businesses to showcase photographs of their products or services to potential customers on the platform.
Earlier, the instant messaging app had put the blame on Android and iOS developed by Google and Apple. It said that these operating systems compromised the privacy of WhatsApp users in the Pegasus breach.
Meanwhile, India's Computer Emergency response Team (CERT-In) had debunked vague claims of WhatsApp having alerted the government about the Pegasus spyware alert, where the cybersecurity agency claimed to have published an advisory on the malware, thee days before the Facebook-owned platform first alerted the Indian government.
However, the advisory that warned users against WhatsApp's vulnerabilities was removed for a few days after the Pegasus breach made headlines. The removal did not go well with the members of civil society and privacy enthusiasts, who accused the agency of trying to hide facts.
After all this, Facebook, which owns WhatsApp, witnessed a global increase of 9% in daily active user base in this quarter. The social media platform had also reported a 71% increase in its revenue from India. Interestingly, the revenue, which stood at INR 521 Cr in FY18, now had increased to INR 892 Cr for FY19. Also, the company witnessed an 84% increase in its profit from Indian operations.
Uber: Launches Bikeshare In Delhi And Shifts To India To Simplify Its Tax Structure
Uber BikeShare has entered the national capital. Amid the delay in securing the Delhi government's permission to run bike taxis in the city, Uber has somehow managed to launch its BikeShare vertical. The platform lets users book ride with another bike-rider gong in the same direction. As part of the #LeaveYourCarBehind campaign, the Uber BikeShare seems to be cheap, quick and hasslefree compared to other available options on the platform — Uber Pool, UberGo and more.
Recently, Uber India received INR 2,569 Cr from its parent entity Uber BV in the Netherlands. There has been business and individual user data transfer from the parent company to the Indian unit — Uber India Systems Private Limited (UISPL).
Furthermore, Uber has decided to shift its entire India business, be it cab-hailing and food delivery, among others, to India to operate under one holding — Uber India Systems, because of the taxation issues.
Financials FY19: Myntra, ByteDance, UrbanClap, Hike and more
Other Indian Startup News Stories of The Week
Epharmacies Regulations In The Making
A panel headed by defence minister Rajnath Singh, along with a group of ministers including commerce minister Piyush Goyal, health minister Harsh Varshan, jal shakti minister Gajendra Singh Shekhawat, on October 30, discussed the regulations for epharmacies.
Gurugram-based Startup Develops AI-Surveillance System
Gurugram-based startup Staqu, in collaboration with Uttar Pradesh government, recently deployed an AI-backed video analytics platform called Jarvis, which is used to facilitate law enforcement. The AI-backed system will be set up in 70 prisons across the state that will allow the law enforcement authorities to analyse feeds from 700 CCTV cameras.
Smartphones, Smart TV Sales Hit Record High On Ecommerce Platform
This festive season, the ecommerce platform has achieved a new record in the online sale of smartphones and smart televisions. The sale of smartphones has reached a record of 55-60 % of total category sales in October 2019, while televisions sale, on the other hand, was 40-45%, as estimated by multiple leading brands. During last year's festive season, the ecommerce contribution to smartphones and televisions were 50% and 25%, respectively.
Internet Connection Is A Basic Human Right In Kerala
Kerala recently declared internet connection as a basic human right, in line with water, food and education. The government is providing free internet access to 20 lakh poor households. It is said to set up Kerala fibre optic network (KFON) to provide free and low-cost internet connectivity to residents. This is part of a joint venture between the Kerala state electricity board (KSEB) and Kerala State IT Infrastructure Ltd.
Facebook, Twitter Loses Its Popularity In India
The ByteDance-owned short video platform TikTok continues to gain popularity in the Indian market with over 200 Mn users, at the expense of new downloads for Facebook and Twitter. On average, TikTok user spends 34 minutes and the Facebook user spends about 44 minutes.
Facebook: No More Hate Speech
In July 2019, Facebook reported 65% of the hate speech on its platform, which was later identified and removed by the social media platform, before anyone reported it. According to a Vice report, Facebook is letting anti-muslim hate speech spread unchecked across Assam, where the minority community is already being criticised by the National Registrar of India (NRC) issue.
Ola & Uber Drivers Strike Over Ban On Surge Pricing
As odd-even rule commences in an attempt to reduce the air pollution menace in the national capital, Ola and Uber drivers in Delhi are said to hold a strike on November 11 to protest against the ban on surge pricing by the cab aggregators. The protest is supported by nearly eight driver associations.
Nokia Smart TVs Now Available On Flipkart
Recently, Flipkart entered a strategic partnership with Nokia to launch the Finnish company's smart TVs in India. The smart TVs will be manufactured in India by Flipkart.
Foodtech Focus: AHAR Is Worried About Rising Illegally Run Cloud Kitchens
The Indian Hotel and Restaurant Association (AHAR) is worried about the rising number of the illegally run kitchen on Zomato's platform. On November 5, 2019, both Zomato representatives and AHAR discussed the matter in a closed-door meeting, where the local body shared its concern about the high delivery commission, unavailability of delivery executives and discount offered on Zomato Gold delivery.
OnePlus To Explore IoT Categories
The China-based startup, OnePlus, recently announced to explore the Internet of Things (IoT) market and expand its offline retail stores in India.
UPI Hits 1.15 Bn Mark:
The unified payments Interface (UPI) recently crossed one billion transaction mark in October establishing itself as one of the world's most significant digital payments platform. Acknowledging the success of UPI payments, Harshil Mathur, the cofounder of Razorpay said that UPI payments made up for 50% of the total transaction. He added, "UPI payments have surpassed all other digital modes of payment by 15%."
Airbnb Now Officially Supports Hindi On Its Platform
The US-based hospitality company, Airbnb this week announced that it is including Hindi and doubling the number of languages in which hosts and guests can use Airbnb. With this, the company aims at making the platform accessible to more than 4 Bn native speakers by offering 62 languages across the world.
Telecom Major Axiata Partners With Singapore Based Startup MIFON
Malaysia-based Telecom major Axiata has partnered with Singapore based startup MIFON Labs to Safeguard mobile subscribers. The strategic partnership will provide MIFON's award-winning mobile security and protection service to Robi Axiata subscribers.
Stay tuned for the next week's edition of News Roundup: Indian Startup Stories Of The Week!