Become A Startup Insider With Inc42 Plus
Join our exclusive community of 10,000+ founders, investors & operators and stay ahead in India's startup & business economy.
Join Inc42 Plus Today
Discover Startups &
Business Models
Unleash your potential by exploring unlimited articles, trackers, and playbooks. Identify the hottest startup deals, supercharge your innovation projects, and stay updated with expert curation.

How-To's on Starting &
Scaling Up
Empower yourself with comprehensive playbooks, expert analysis, and invaluable insights. Learn to validate ideas, acquire customers, secure funding, and navigate the journey to startup success.
Identify Trends &
New Markets
Access 75+ in-depth reports on frontier industries. Gain exclusive market intelligence, understand market landscapes, and decode emerging trends to make informed decisions.
Track & Decode the
Investment Landscape
Stay ahead with startup and funding trackers. Analyse investment strategies, profile successful investors, and keep track of upcoming funds, accelerators, and more.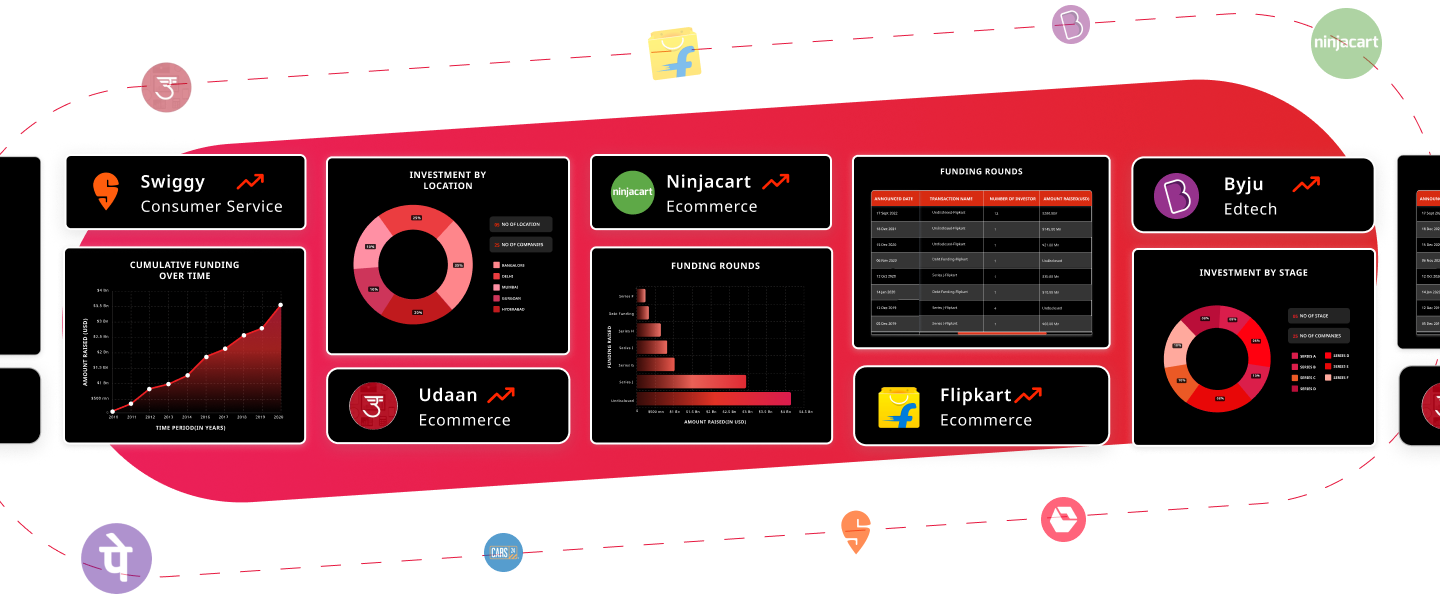 Plus Membership
3 YEAR PLAN
₹305/Month
Unlock 64% OFF
Cancel Anytime
2 YEAR PLAN
₹333/Month
Unlock 60% OFF
Cancel Anytime
1 YEAR PLAN
₹416/Month
Unlock 50% OFF
Cancel Anytime
Cancel Anytime
Join a community of 10,000+ leaders & operators – unlock unlimited access to Inc42 stories, videos, deals, member-only perks, and more.
You're in Good company
Join a community of 10,000+ leaders & operators – unlock unlimited access to Inc42 stories, videos, deals, member-only perks, and more.
FAQ'S
General
As a member you'll receive:
Deep dives into the companies, people, and trends that are reshaping the global economy, and defining the future.
Content formats include essays, data visualisations, podcasts, interviews, videos, and more.
Regular features delivered with expert perspective exploring landmark shifts in technology and modern life.
Weekly conference calls with our reporters and editors to answer our readers' most pressing questions. Help our journalists ask the tough questions that matter.
Invitations to exclusive in-person events, networking opportunities, and engagement with industry leaders shaping the future.
Currently, we offer 1 year, 2 year and 3 year membership plans.
You can read a selection of Inc42.com content for free each month. For accessing unlimited stories, analysis, deep dives and member exclusive stories, membership is required.
Yes! When your team (5+ people) become members, you save. Email [email protected] for more information.
Account & Billing
We offer 3 plans for Inc42 Plus Memberships: | 1 Year - Rs. 4,999 | 2 Year - Rs. 7,999 | 3 Year - Rs. 10,499 |
We currently accept all major credit and debit cards, including but not limited to Visa, MasterCard and Maestro. We plan to support additional payment methods in the near future to make the payment process as seamless as possible. Please reach out to us [email protected] if you are interested in a team or corporate membership plan.
Please write to us at [email protected] detailing the payment error or queries, along with screenshots (if required).
No, our annual membership offerings are limited to individual-use only and sharing is strictly prohibited. In case, your account is being accessed concurrently by multiple IPs, it will lead to termination of your membership and any existing payments will be non-refundable.
When cancelling your membership, all charges associated with your future membership will be cancelled. You may notify us of your intent to cancel at any time; your cancellation will become effective at the end of your current billing period. You will not receive a refund, prorated or otherwise, for the remainder of the term. However, your membership access and/or delivery and accompanying membership benefits will continue for the remainder of the current billing period.
Others
Yes, all reports by Inc42 Plus can be downloaded via your Inc42 Plus membership.
All the deals are directly offered by the Startup Deals Partners and can be redeemed as per their eligibility rules & discretion. In case you have any queries, please reach out to the Partner directly.
The terms and conditions for each deal are mentioned along with each deal and are enforced by our partners directly.
Email us at [email protected] and we'll figure out how to best help you! Any questions or concerns are welcome. Please see our Terms & Conditions to learn more about our billing and user policies.
"*" indicates required fields