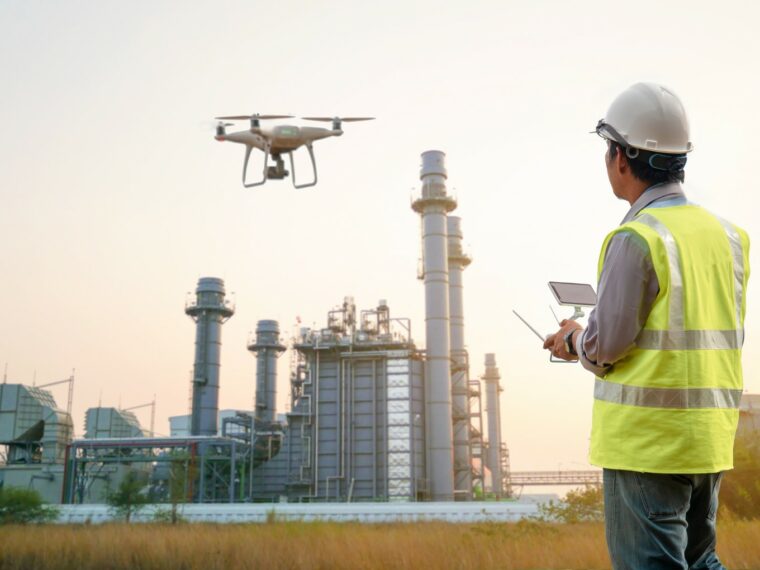 This is the second time Tata Steel and Aarav Unmanned Systems (AUS) have partnered. In November 2021 AUS carried out mines analysis in Tata's Kalinganagar Expansion Plant in Odisha
AUS builds commercial-grade drones and solutions for enterprise applications in mining, infrastructure, urban planning, irrigation, energy and agriculture
AUS has mapped 15K villages and 35 cities in India, covering 250+ mines and 350+ stockyards for mining, metal and power companies
Tata Steel and Bengaluru-based drone startup Aarav Unmanned Systems (AUS) have signed a Memorandum of Understanding (MoU) to develop and offer end-to-end integrated drone solutions with a focus on efficiency, safety, and productivity of open cast mining operations.
Tata Steel will also work jointly with AUS to provide drone-based solutions, including mine analytics and geotechnical mapping to Tata Steel group companies across various stocks and mining locations in India.
This is the second time a Tata Group company and AUS have partnered. Previously, Tata Steel partnered with AUS in November 2021, to help its project team to map the progress of the upcoming Kalinganagar Expansion Plant in Odisha. Back then, AUS had carried out drone surveys of the mining leases of Tata Steel and delivered mines analysis. 
Founded in 2013 by Vipul Singh and Suhas Banshiwala, AUS is building commercial-grade drones and provides drone-based solutions for enterprise applications in mining, infrastructure, urban planning, irrigation, energy and agriculture. Its end-to-end solutions include a drone, an operator and a cloud platform for data analysis.
AUS was the first drone startup to be granted the certification under the small category as all previous certifications were for drones under the micro category. The startup claims to have been profitable since 2019 and was also amongst the three drone companies that were shortlisted to map India's 600K+ villages by the government. It has so far mapped over 5 Mn acres, 15K villages and 35 cities in India and covered 250+ mines and 350+ stockyards for mining, metal, and power companies.
The startup's drone survey-enabled digitalisation will assist Tata Steel in gathering impactful and actionable insights, Tata Steel's VP for Raw Material DB Sundara Raman said in a statement. "We see enormous potential in redefining core mining processes such as exploration and mine planning using drone data and good analytics."
The company, in a statement, added that AUS' mining solutions would improve production, efficiency, and site safety.
Ever since the Drones Rules 2021 came into effect, liberalising drone operations, the unmanned aerial vehicle (UAV) ecosystem has seen a major uptick. 
In fact, India has witnessed a 34.4% surge in the number of drone or UAV startups between August 2021 (157 startups)  and February 2022 (221 drone startups). Civil Aviation Ministry's drone management platform Digital Sky is also set to be fully operational by October 2022, further catapulting the Indian ecosystem.
In the meantime, Civil Aviation Minister Jyotiraditya Scindia has predicted that India will become a global drone hub by 2030 with the market having a turnover of around INR 15,000 Cr by 2026.