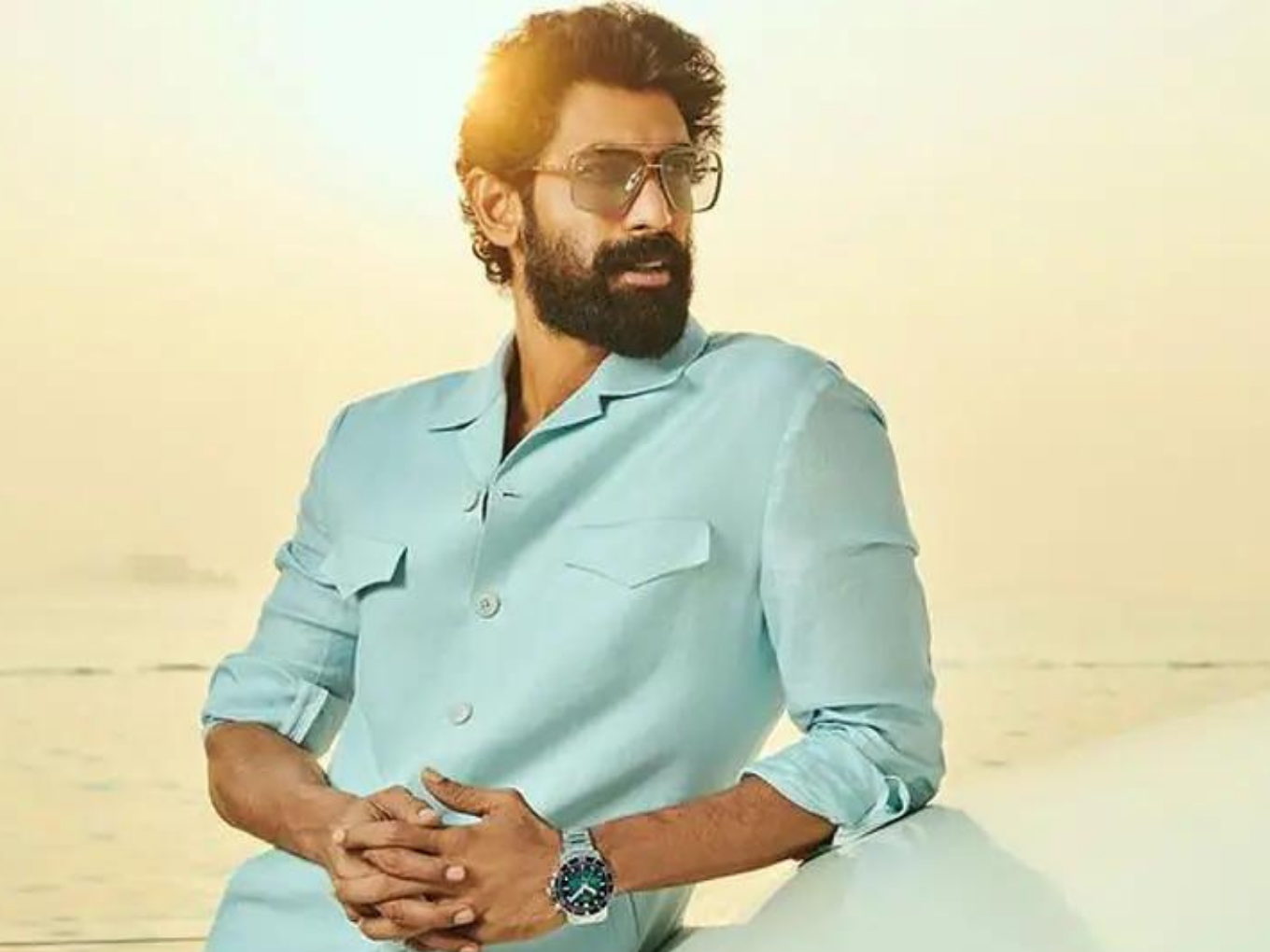 Ikonz aims to help IP owners, artists, and other established icons manage their digital assets
The startup is collaborating with several popular brands such as Amar Chitra Katha, Tinkle among others
It wants to bring entertainment IPs, brands, and tales to the metaverse
The new buzzword that has been going around for the last few months is Metaverse. We have seen international celebrities including Snoop Dogg, and Paris Hilton jumping on the bandwagon already. Now, Telugu actor Rana Daggubati is venturing into the space with startup Ikonz; the actor is an investor in the startup.
Ikonz was founded by Indian-American entrepreneur Abhinav Varma Kalidindi. The startup is collaborating with several popular brands such as Amar Chitra Katha, Tinkle to bring entertainment IPs, brands, and tales to the metaverse, according to media reports. Moreover, the startup will also hold Daggubati's IP rights.
The wait is over!! Announcing @ikonz_club today with my founding partner @abinavvarmak to bring Iconic Indian IP to the world of #NFTs and the #Metaverse.

Launching India's most iconic IP of @ACKComics and @TinkleMagazine in a never seen before Avatar.https://t.co/IurPX0qaL3

— Rana Daggubati (@RanaDaggubati) December 9, 2021
As Daggubati said earlier, the world of Blockchain presents incredible opportunities for an IP owner. " A world-class blockchain aggregation company is the best way I and other IP owners could have found to start managing and monetising IP assets on a global stage in multiple formats be it NFTs, avatars or even basic rights management," the actor stated.
Last month, Ikonz raised seed funding in a round co-led by Village Global and Woodstock, along with participation from Polygon Studios, the NFT and gaming vertical of Polygon. Village Global is backed by renowned names in the tech world such as Bill Gates, Jeff Bezos, Mark Zuckerberg, Eric Schmidt, and Reid Hoffman. 
Abinav Varma Kalidindi, CEO of Ikonz, told ET at the time of fundraising that the startup will use the funds to ramp up artistic talent from across the globe and hire tech talent to build its metaverse. The fresh capital will also be used to drop NFTs from its IP partners, Kalidindi added. 
Ikonz, the wealth-building platform, aims to help IP owners, artists, and other established icons manage their digital assets. It wants to position itself as a platform that helps IP owners to understand the complex blockchain technology and help them monetise and upscale.
The metaverse and NFT craze has quickly swept off Indian celebrities. Amitabh Bachhan, Salman Khan, Yuvraj Singh, Salim-Suleman, Rohit Sharma, Smriti Mandhana joined the NFT metaverse last year. Daler Mehndi has recently bought virtual real estate on the Indian metaverse platform PartyNite.
With more brands and celebrities coming on board, Web3 startups in India have also started catching investors' attention. Mumbai-based metaverse startup Plutoverse officially closed its angel investment round in March and is now backed by one of India's first crypto billionaires, Jaynti Kanani. Another metaverse startup Bullieverse also raised $4 Mn in a funding round led by Web3.0 venture funds, in February. 
According to a report by NASSCOM, the digital asset industry in India could add $184 Bn of economic value by 2030 and the industry could employ several hundred thousand people in India over the same period. The use cases of metaverse are expanding gradually. From fashion to sports, entertainment, gaming, marketing, many other sectors have started exploring opportunities in the metaverse.