Decoding India's $100 Bn+ D2C Opportunity: Market Landscape And Trends Report, 2021
Presenting Partner
More than 800 new-age brands from India bade farewell to middlemen in the past few years and took the direct-to-consumer (D2C) route. The D2C model has witnessed a massive uptick across the country as it enables brands to bypass the intermediaries to reach consumers faster and cater to them more efficiently.
The recent outbreak of the Covid-19 pandemic hit the traditional retail sector hard, making brands realise the importance of shifting towards a digital-first D2C model. The pandemic accelerated the growth of many major D2C brands, and those with their dedicated websites recorded an 88% rise in consumer demand in 2020 compared to the previous year.
Show More
Download This Report
Quoted & Trusted By
Key Highlights
800+
Total No. Of D2C Brands In India As Of April 2021
$200 Bn+
Indian Ecommerce Market Opportunity By 2026
$100 Bn+
Indian D2C Market Opportunity By 2025
100 Mn+
No. Of Online Shoppers In India In FY20
$2.04 Bn
Funding Raised By D2C Brands Since 2014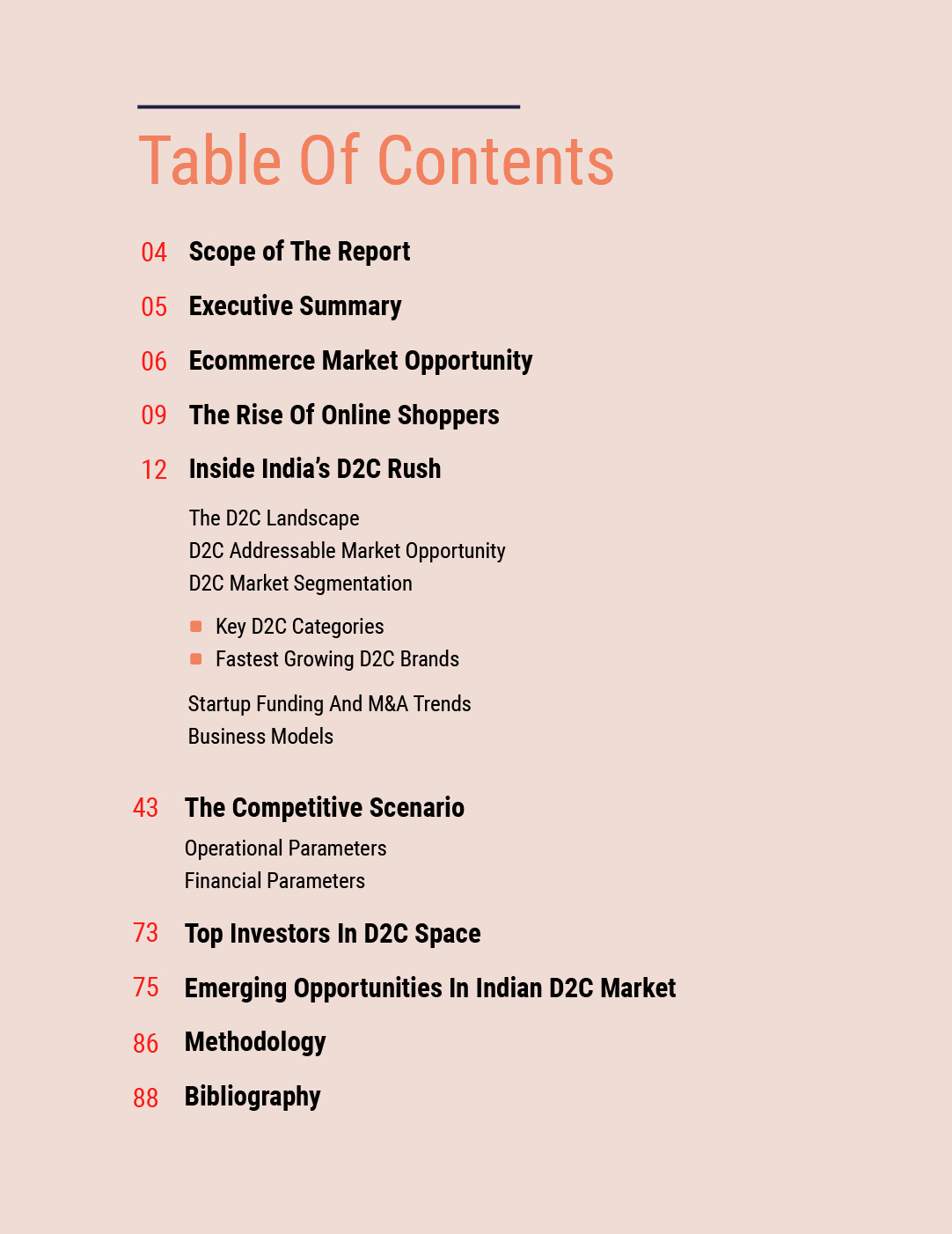 Table Of Contents
Scope of The Report
Executive Summary
Ecommerce Market Opportunity
The Rise Of Online Shoppers
Inside India's D2C Rush
The D2C Landscape
D2C Addressable Market Opportunity
D2C Market Segmentation
Business Models
The Competitive Scenario
Operational Parameters
Financial Parameters
Top Investors In D2C Space
Current Opportunities In Indian D2C Market
How D2C Websites Thrived Amid Pandemic
Methodology
Bibliography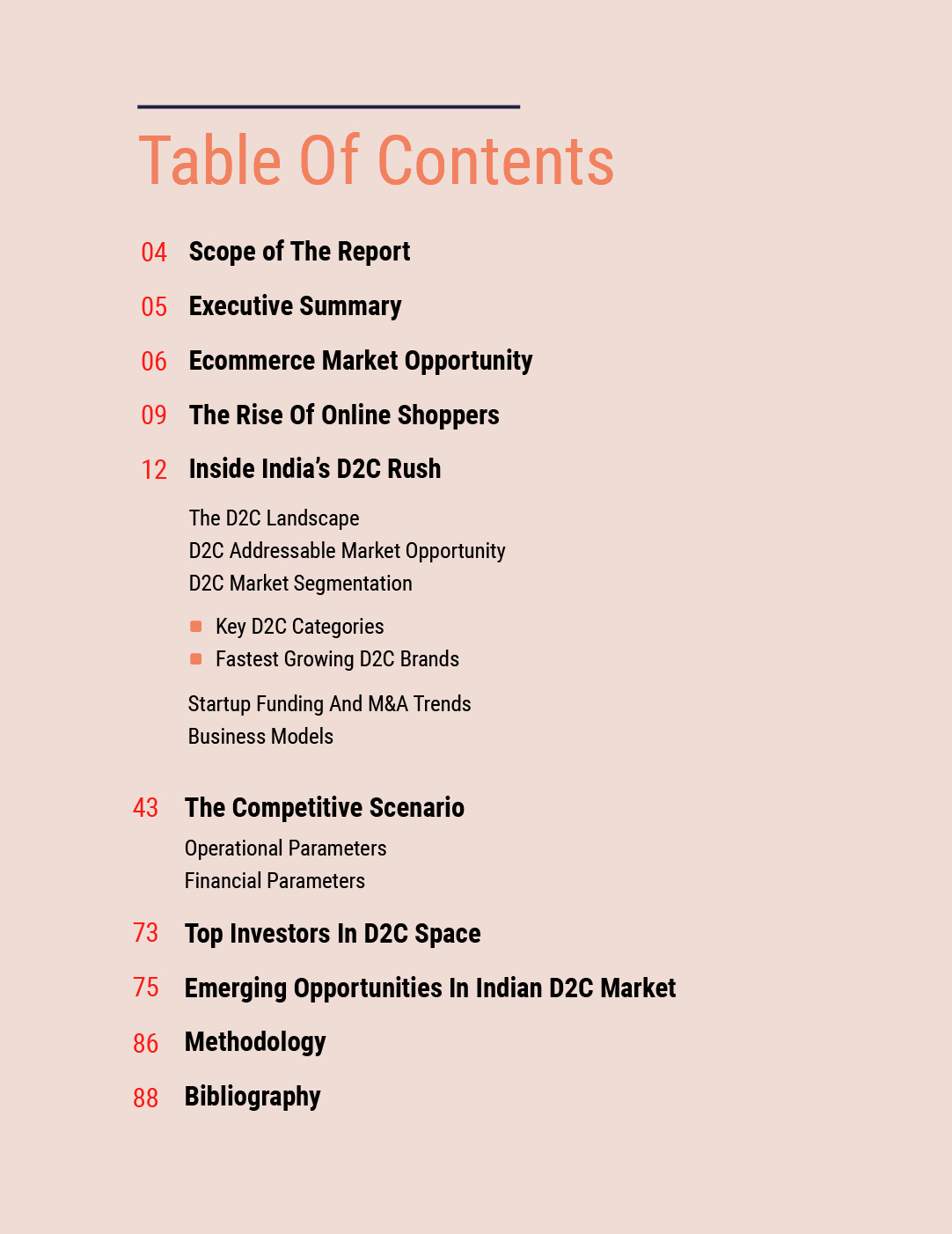 Summary
Over the past few years, the D2C model has gained traction in India due to the growth in ecommerce penetration, the rise in digital infrastructure, the growing millennial population, an increase in consumer tech awareness, and a growing number of D2C startups and their diverse offerings. However, the much-required push due to the Covid-19 outbreak helped the D2C sector reach a tipping point. A series of lockdowns to contain the pandemic, people's fear of going out (FOGO) and the social distancing mandate have brought about a paradigm shift in consumers' mindset, urging them to opt for digital platforms. As a result, the D2C market is expected to grow exponentially and reach a market size of $100 Bn by 2025.
New trends and opportunities have also driven the D2C sector in India. These include a rise in personalised offerings, increased focus on sustainability, mass adoption of social media and influencer marketing and the emergence of subscription services. In brief, the D2C market is expected to thrive in the next couple of years due to a shift in consumers' shopping behaviour and the accelerated digitalisation due to the pandemic.
More Reports In DataLabs By Inc42 Plus