It can be tough to keep up with all the startup news released every week. But you're in luck — Inc42 takes care of that for you, serving you with the hottest news updates about acquisitions, fundings and a lot more for the coming weekend.
Scroll down and Enjoy!
1. GrowthStory acquires 35% stake in OnlinePrasad.com
Bangalore based online store for offering and delivering Prasad & religious merchandise, OnlinePrasad has raised undisclosed amount of funds from Growthstory, an investment arm of technology entrepreneurs, K Ganesh and Meena Ganesh. With the investment, K Ganesh and Meena Ganesh have acquired a 35% stake in the company.
OnlinePrasad, founded by BITS'ian Goonjan Mall, leverages the internet and technology to offer puja at temples. It provides users with the choice to select the temple, the company buys and offers prasad on user's chosen temple and delivers it to the user within 5 days.
2. MIH India confirms acquisition of RedBus, explains the key motivations behind it
The online bus ticketing service, redBus has been finally acquired by ibiboGroup, the domestic joint venture of
China's Tencent and South Africa's Naspers, confirms MIH Chief Ashish Kashyap.
They key motivators for MIH behind acquiring RedBus were:
a) Strong management and founding team that will continue to run redBus as an independent operation.
b) Significant leadership and market share of redBus in the online bus ticketing space.
c) This marriage leapfrogs MIH to become an even stronger online travel player in India and gives us significant combined scale in terms of daily transaction volumes and GMV.
3. NPCI launches RuPay PaySecure, an e-commerce payment solution
National Payments Corporation of India (NPCI), the umbrella organization of all retail payment systems in India, this week officially announced the expected launch of RuPay PaySecure e-commerce solution.
RuPay PaySecure solution, will provide online payment services for reservations, booking tickets, shopping, utility bill payments, etc. in a secured manner.
It has already tied-up with over 100-plus merchant websites across various categories that will be accepting RuPay card for online payment services. Merchants like Futurebazaar have already started accepting Rupay debit cards for online payments.


4. Twitter acquires Spindle, a Social Discovery startup
Twitter has acquired Spindle – a mobile based app which provides local search and help users know what's happening nearby. The team of Spindle will now relocate to join Twitter team in its headquarters, in San Francisco.
With its social network integration, Spindle acts as a local search engine. Using time and location provided by a user, and data from social networks like Facebook and Twitter, Spindle provides information as per a user's request like finding a bar/Gas Station nearby, local cab provider's number etc.
Twitter aim use Spindle's experience and develop a localized search service that attempts to find most relevant tweets nearby and help people discover local businesses and other things/services of their interest.
5. TripAdvisor acquires real time travel information provider GateGuru
TripAdvisor, a leading US based online travel advice and booking site have recently announced to acquire GateGuru, the first door-to-door solution for travellers giving real time information about flights and airports around the world on the mobile device and easing the 'day-of travel' experience.
TripAdvisor, with more than 200 million unique monthly visitors aims at taking advantage of the GateGuru's mix of user-generated content and information to complement its existing flight products such as SeatGuru.
Launched in 2009, New York based GateGuru app offers detailed maps and insights on stores, restaurants, amenities and gate locations, combined with weather forecasts, estimated security wait times and real-time flight status information.
6. WeAreHolidays secures angel investment led by Mumbai Angels
WeAreHolidays has raised undisclosed amount of angel investment led by Mumbai Angels with participation from Blume Venture Capital, Sachin Bhatia (Co founder, MakeMyTrip) and GSF India.
The raised fund will be used for product development, holiday content and back end integrations. WeAreHolidays is an engaging online platform that helps users to research, plan, book and share their holidays and experiences.
Founded in 2011 by Deepak Wadhwa, Harkirat Singh, and Mohit Piplani – WeAreHolidays allows booking via web or phone across 261 locations across India and foreign geographies.
7. Facebook launches new Instagram video stabilization feature 'Cinema'
Facebook's Instagram division announced 'Cinema,' a new feature that will cut wobbling from clips that its users shoot.
Essentially, when you take a clip while moving, you don't do a great job holding your phone steady. Cinema will assist you by eliminating your bounce and pan to create a clip that is far more watchable.
While Cinema will help Facebook users create better videos, the capability isn't utterly new; YouTube's Capture application has a similar capability.
8. Dropbox for Business now let administrators create team folders, accessible to all current and new members
Dropbox yesterday announced a new Dropbox for Business feature: team folders. Administrators can now create folders that are instantly shared with all members of their team, both current ones and new ones that join later.
This means all important files that all colleagues need can be shared with the whole team in just one step. Furthermore, once a team folder has been created, all new team members will automatically get access to the folder as soon as they join the team.
9. Google launches Google+ Photo app for the Chromebook Pixel
Google announced the launch of a Google+ Photos app for its Chromebook Pixel. Owners of the flagship device can grab the app now from here.
Google+ Photos lets Pixel users plug an SD card and have all their new photos automatically back up to their Google Drive account. The photos will only be viewable by you (the default setting) and you can also check them out even when you're offline (limited to recent photos that are cached).
Google wants to showcase the Pixel's display, which is particularly great for browsing photos due to its high resolution and touchscreen support.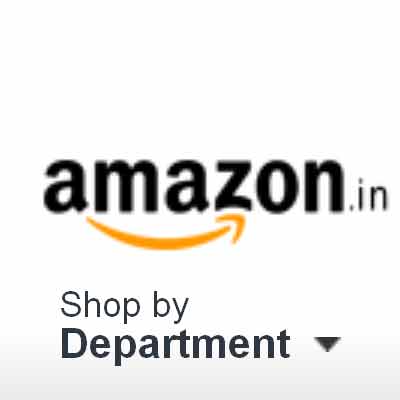 10. Amazon beefs up its Marketplace site as it starts selling mobile phones and cameras
Amazon's India site has started offering mobile phones and cameras for sale, featuring a 10 percent discount on selected phones and a 15 percent discount on selected cameras.
Earlier this month, Amazon took a big stride into India's e-commerce market when it launched its Marketplace site in the country, and started listing Kindle tablets and e-readers for sale some time later.
The company's latest move makes it clear that it will be expanding its product offerings to become a comprehensive e-commerce retailer in the country.
Hope you enjoyed this edition of 'Week in Review – Top 10 updates from the Startup-verse' . See you until the next weekend!