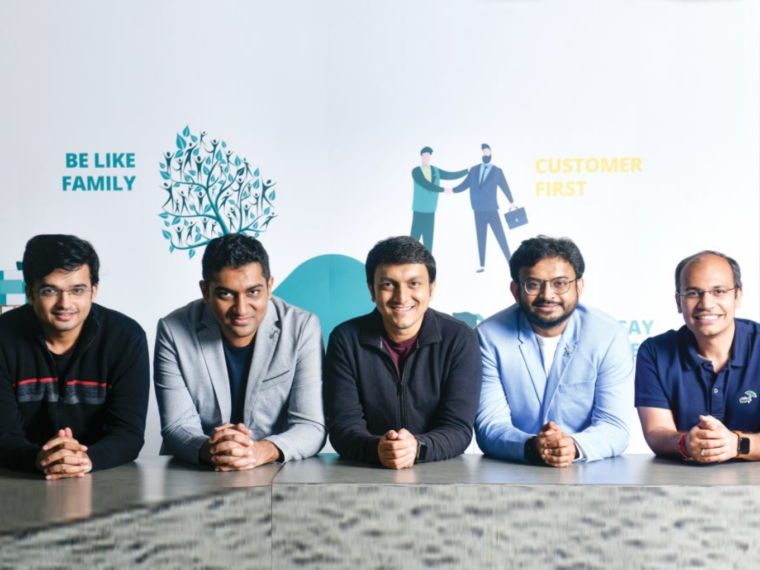 We raised INR 3500cr and there was more demand which we had to politely reject: Dhaval Shah
PharmEasy parent holding API Holdings clocked a cumulative EBIDTA of INR 60 Cr in the first six months of FY24, Shah added
The healthtech unicorn was looking to raise INR 3,500 Cr through a rights issue to repay a large portion of its debt to Goldman Sachs
Healthtech unicorn PharmEasy's recently conducted INR 3,500 Cr rights issue has been over-subscribed, claimed cofounder Dhaval Shah.
"We raised INR 3,500 Cr and there was more demand which we had to politely reject. Every single shareholder stood up and supported us, believed in our vision and saw value in what the team at API is building," PharmEasy cofounder Dhaval Shah wrote on Linkedin.
However, Shah did not disclose the name of investors.
In August, PharmEasy's plans for a rights issue came to light. The primary goal was to pay down a significant portion of its outstanding debt to Goldman Sachs. According to previous reports, Temasek Holdings, CDPQ, LGT, and the Abu Dhabi sovereign wealth fund ADQ had already committed to invest INR 2,000 Cr.
Furthermore, an expected investment of INR 1,200 Cr was anticipated from the family office of Manipal Health Enterprises founder Ranjan Pai. Smaller investors such as B Capital, Everstone Capital, and JM Financial were set to join the rights issue.
Previously, PharmEasy encountered a violation of its loan covenant conditions with Goldman Sachs, less than a year after obtaining the debt. Per the terms of the loan, the startup had committed to raising an equity fund of about INR 1,000 Cr ($120 Mn), a milestone it was unable to achieve.
Founded in 2015 by Dharmil Sheth, Dhaval Shah, Harsh Parekh, Siddharth Shah, and Hardik Dedhia, PharmEasy sells medicines online and also offers diagnostic tests through its subsidiaries.
In November 2022, the company set a goal to achieve profitability by April 2023, without merely aiming to move "towards" profitability. Not only for a single month or quarter, but when the first six months of April to September 2023 were considered together, API achieved a cumulative EBIDTA of INR 60 Cr, Shah claimed in his LinkedIn post.
In FY22, PharmEasy's consolidated revenue from operations grew to INR 5,729 Cr from INR 2,235 Cr in FY21. Its losses also shot up to INR 2,731 Cr in FY22 from INR 641 Cr in FY21.
Last year, PharmEasy decided to halt its initial public offering (IPO) plans till 2025 and had withdrawn the draft red herring prospectus (DRHP) it submitted to the Securities and Exchange Board of India (SEBI).
PharmEasy also grappled with valuation markdowns by two of its investors, Janus Henderson and Neuberger Berman. In response to financial difficulties, the company implemented workforce reductions. According to the Inc42 layoff tracker, the company has let go of nearly 500 employees since last year.