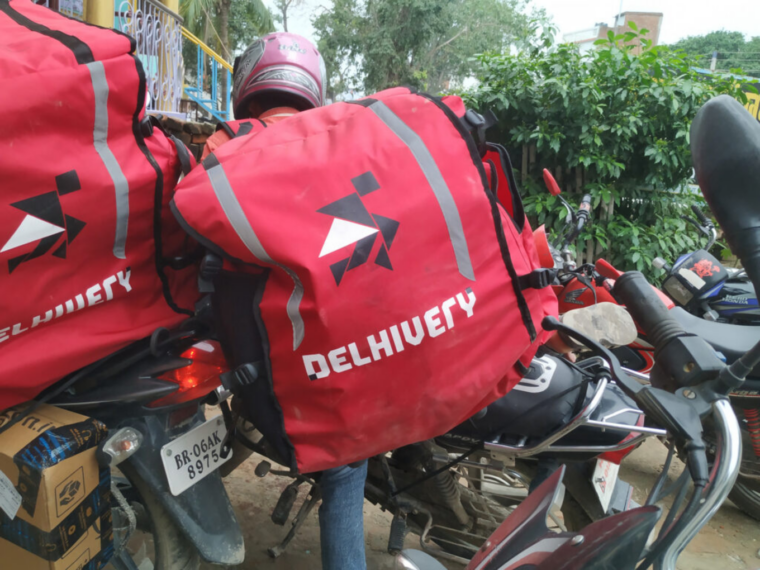 Total income grew 31% YoY to INR 1,794.5 Cr in Q1 FY23 from INR 1,364 Cr in Q1 FY22
Total expenses rose over 48% YoY to INR 2,205.7 Cr in the quarter under review
Delhivery's adjusted EBITDA loss widened to INR 217 Cr as against INR 51 Cr in the year-ago quarter
Logistics startup Delhivery on Monday (August 8) reported widening of its consolidated net loss by 208% year-on-year (YoY) to INR 399.3 Cr in the first quarter (Q1) of the financial year 2022-23 (FY23). On a quarterly basis, the loss grew 233% from INR 119.8 Cr reported in the March quarter. 
The startup's total income grew 31% YoY to INR 1,794.5 Cr in Q1 FY23. However, on a quarter-on-quarter (QoQ) basis, it declined 15.6% from INR 2,127 Cr in Q4 FY22.
Delhivery's total expenses grew more than 48% YoY to INR 2,205.7 Cr in the quarter under review. Freight, handling and servicing costs formed the bulk of the expenses at INR 1,452.6 Cr, up from INR 867.9 Cr a year ago. Employee expenses also surged nearly 70% YoY to INR 350.1 Cr in Q1 FY23.
"We continue to be extremely well-capitalized, with cash and investments of over INR 6,000 Cr as of June 30, 2022, and will continue to invest in building infrastructure, technology, and operational capacity to deliver high-quality service to our customers," Delhivery MD and CEO Sahil Barua said.
The logistics unicorn also reported an adjusted EBITDA (earnings before interest, taxes, depreciation and amortization) loss of INR 217 Cr as compared to adjusted EBITDA loss of INR 51 Cr in Q1 FY22.
"Our EBITDA margins were temporarily affected through the integration phase with Spoton as a result of inherent seasonality in the PTL (partial truckload) business, slightly slower than planned phasing of customer restarts and retention of capacity to maintain service quality and in anticipation of H2 (second half) volumes," Delhivery chief customer experience officer Abhik Mitra said.
The logistics startup had acquired Spoton Logistics last year.
Delhivery also reported a 50% YoY growth in express parcel volumes to 152 Mn shipments in Q1 FY23. PTL freight volumes stood at 2.39 Lakh tonnes in Q1 FY23, down 14% from 2.79 Lakh tonnes in Q1 FY22. 
Delhivery made its stock market debut in May this year, listing at INR 493 per share on the BSE against its issue price of INR 487. The shares are currently trading over 30% above its listing price.
On Monday, shares of Delhivery closed 1.23% higher at INR 642.80 on the BSE. The startup declared the financial results after market hours.