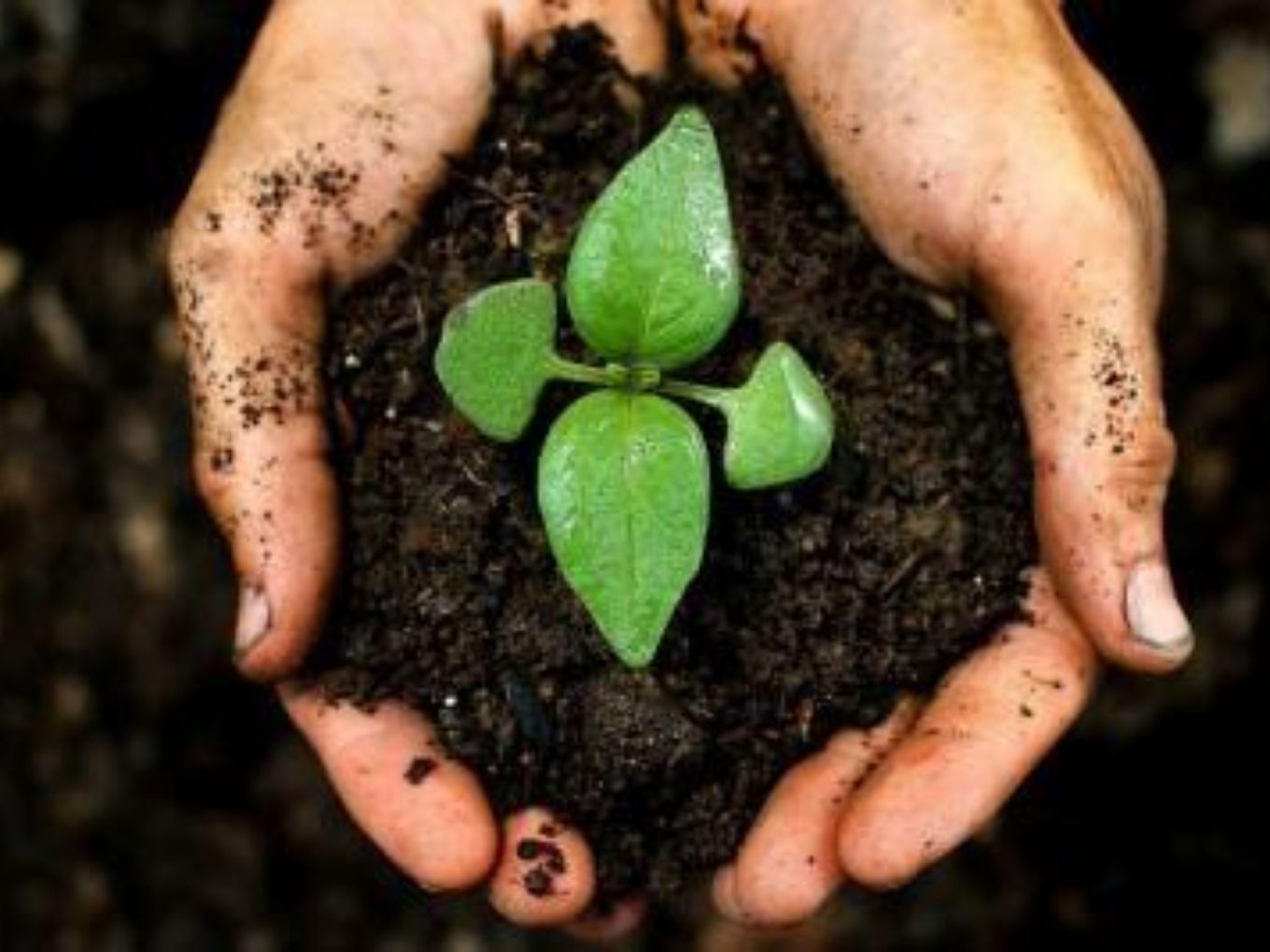 Over the course of last few years, the agritech sector has enjoyed some strong tailwinds that have led to a rise in VC interest
India is home to more than 500 Agritech startups, who have raised a cumulative ~$250 Mn in venture funding in 2019
While the broad sector challenges exist across farmer segments, there are specific unmet needs for each segment that offer the opportunity to build large venture capital-backed businesses
We have witnessed a surge in VC investments in the agritech space over the last couple of years – Arya Collateral Warehousing Services Pvt. Ltd., Bijak, Clover, DeHaat, Jai Kisan, VeGrow among many others.
In my Accel days, agritech was a nascent sector. The market opportunity was huge but the pool of high-quality startups and founding teams in the country was small. My first exposure to the sector happened through Agrostar. I was very fortunate to co-lead (alongside a partner) the fund's Series B round of investment in the company. Following the investment, the company went on to raise a $27 Mn Series C round in 2018. It was an immense pleasure to work with the founders (Shardul and Sitanshu) and play a small role in Agrostar's journey.
While I have only scratched the surface and by no measure consider myself an agritech expert, this is my humble attempt at putting together my thoughts and learnings acquired over the last few years tracking the agritech sector in India.
Agriculture Macro Outlook
India has the second-largest agricultural land in the world (>150 Mn. Ha) and contributes about 10% to global agricultural production. Agriculture and allied sectors contribute roughly 14% ($276 Bn in FY20) to the country's GDP. The sector continues to be the primary source of livelihood for nearly 58% of the country's population, making it an important one not only from an economic but also from a social standpoint. Yet we have till date not witnessed a tech unicorn emerge from the sector.
There are many challenges in the sector that have historically caused impediments to its growth. Land holdings in India are very fragmented leading to poor unit economics for farmers. More than 70% of the farmland is rain-fed (and not irrigated) leading to low crop yield. The bulk of farming activity, both pre and post-harvest, are done manually thereby adding further to the poor yield and inefficient economics. The agri supply chain is very fragmented and broken making procurement of inputs (at right price points) a big challenge for farmers. The lack of price transparency/ discovery and existence of middlemen makes it very difficult for farmers to sell their produce at an optimum price point.
The inherent structural challenges made agriculture an unattractive sector for the new-age entrepreneurs to venture into. On the investing side, while most VCs appreciated the sheer size of the market opportunity, there was always lack of conviction on scalability, monetisation and distribution in the sector. Further, there were not many educated founding teams that had a good on-ground understanding of building an agri-business in India. However, things have started to change.
Over the course of last few years, the sector has enjoyed some strong tailwinds that have led to a rise in VC interest in the space. The declining data cost and the advent of Jio has led to an increase in internet and smartphone penetration among the farmers. With the introduction of UPI, farmers are slowly getting comfortable with transacting online. Further, there have been many favourable government policies and initiatives like PM-KISAN, PM-AASHA, PMSKY, PM-KMY among others that are uplifting farmers and benefitting stakeholders across the value chain. It seems that agritech is now uniquely poised for disruption via technology.
Agritech Market Opportunity
There are around 118 Mn farmers in India operating 145M+ land holdings. Of these 145 Mn+ land holdings, more than 85% are marginal and small holdings (ie. <2 ha size) and only 0.5% are large holdings (ie. >10 ha size) :
While the broad sector challenges exist across farmer segments, there are specific unmet needs for each segment that offer the opportunity to build large venture capital-backed businesses.
As I see it, the agritech opportunities in India can broadly be segmented into the following four segments:
Market Linkages
These are startups building a marketplace/platform for procuring farming inputs (farmer on demand-side) and for selling output (farmer on supply-side) on the back of a strong agronomy content play. Farmers in India have little knowledge of which crop to grow to attain maximum economic benefit. A large part of 'what to grow' decision is based on output sales in the previous growing season. Also, information on pre and post-harvesting techniques/processes is limited.
There is no transparency on product pricing and SKU spread available. Further, the agri supply chain is very fragmented & broken with retail access limited to Taluka level. Last-mile delivery is almost non-existent baring a few large villages in the top 3 agriculture states.
This offers a tremendous opportunity for input/output marketplaces and agronomy platforms to disrupt. Some of the funded startups in the agro-inputs space are Agrostar, BigHaat, DeHaat and Gramophone and in output selling space are Agrowave, Bijak, Crofarm, Kisan Network, Ninjacart and  There are a few standalone agronomy content platforms like Reuters Market Light that had initial success in scaling but struggled to identify the right monetisation model.
The geek in me did a small market sizing exercise and found that the Total Addressable Market (TAM) for an agro-inputs online marketplace in India stands at around $1.8 Bn (overall agri-inputs market = 7B+).
This assumes 2 seasons each year, a 25% marketplace take rate and only farmers with land holdings between 1ha and 10 ha in the top 12 agri states in India. Large farmers (>10 ha land holdings) typically have their sourcing relationships in place and marginal farmers (<1 ha land holdings) have low internet/smartphone penetration to make online purchases. You can check out the methodology and detailed sizing below:

Farming-As-A-Service
As mentioned earlier, the agricultural land holdings in India are very fragmented with ~70Mn. farmers owning less than 1Ha (refer Table 1). These marginal farmers have little access to technology and farm mechanisation remains very low. This leads to lower yields and inefficient farm economics. Since they come from the lowest income groups, it is impossible for these farmers to invest heavy CAPEX in farming equipment like tractors, harvesters, etc.
Many startups have now started accumulating this demand and providing access to such machinery and equipment to these marginal farmers on a pay per use basis, thereby converting farmer CAPEX to OPEX. Some of the startups leading the charge in this segment are EM3, Goldfarm and farMart.
By extending the same market sizing approach, I found that the TAM for a marketplace in this segment for the top 12 agri states in India is around $450M. The overall market stands at around $1.7B. While this is also a large market, it is difficult to build and scale an entirely online startup in this segment. Most startups in this segment operate a tech-enabled offline or an offline plus online model.
Big Data & ERP Startups
As mentioned earlier, there is a lack of information on part of the farmers on best farming practices as well as how to maximise economic benefit. There is also a lack of information on soil quality, soil moisture content & growing conditions. On the supply side, there is a lack of information on which product to develop and push to the customers. The customer acquisition for companies (selling agri inputs to farmers) is largely done via foot soldiers operating at the grass-root level resulting in a high CAC.
To add to this, there is not much analytics on farmer requirements available to these companies which leads to lack of product innovation, poor customer experience and hence overall inefficient business economics. Big data and analytics can address most of these problems. Some startups in the Big Data and farm analytics space are AgRisk, AgNext, CropIn, Intellolabs, Skymet and  Those working on developing an ERP software for Agriculture are CropIn & FrontalRain.
Agri — Fintech
The majority of working capital financings in India for farmers is met via non-institutional sources. Combine this with the fact that almost all transactions are done in cash, there is a huge opportunity to build startups that digitise payments and offer working capital financings. Some of the funded startups in this segment are farMart, Jai Kisan and Samunnati.
Regardless of the segment, building a startup in the agritech space is a regional play. It's advisable to have a well thought through local strategy for different cultural and language clusters in the country rather than a unilateral national one. The buying decision among farmers is largely driven by trust and quality of product/service. Price elasticity is high but a willingness to pay a premium for a superior quality product/service is also very high. Therefore, having a strong vernacular content play that educates and builds trust among local farmers can really set a startup for success in the space.
Finally, while the agritech opportunity is huge across segments, some of the business models can be a bit capital intensive and as such may not be well suited for VC investment which comes with the expectation of outsized returns.
Agritech Investment Activity
India is home to more than 500 Agritech startups, growing at a rate of 25% year-on-year. These startups raised a cumulative ~$250 Mn in venture funding in 2019, which is three times the total amount invested in the sector in 2018. It is forecasted that the sector will attract more than $500M in funding in the next couple of years. Aavishkaar, Accel, Ankur Capital, Beenext and Omnivore were the early investors in the sector. More recently, we witnessed funds like Blume, Nexus, Sequoia, Tiger Global and RTP also invest in the sector.
In 2020 (year till date), more than 20 agritech startups have raised a cumulative of $125M+ across equity, venture debt and conventional debt rounds. Some of the notable equity rounds are listed in the table below :
To sum it up, India agritech is a huge untapped opportunity that is still unfolding. One can argue that investments in agritech are following the same trajectory as investments in MFIs, whereby the initial source of capital in the sector was limited to impact funds and social grants but later as the sector matured, it started attracting mainstream VC / PE dollars. Agritech seems to have reached that inflection point whereby it's gaining significant momentum among VCs.
When investing in agritech space, investors need to be comfortable with longer than average exit cycles since scaling an agritech venture in early days could be difficult due to the various challenges discussed above. However, with patient capital and long term alignment in interests, the sector offers tremendous opportunity to build successful enduring businesses with profitable unit economics.
[Originally published on LinkedIn]
---
Disclaimer:
All thoughts, views and opinions expressed in this article are my own and do not represent the opinions of any entity whatsoever with which I have been, am now or will be affiliated in the future. Further, the article is not directed to any investors or potential investors, and do not constitute an offer to sell — or a solicitation of an offer to buy — any securities, and may not be used or relied upon in evaluating the merits of any investment. The content should not be construed as or relied upon in any manner as an investment, legal, tax, or other advice.