Turns out great minds don't think alike.
Curious to know when John Miltan, Beethoven and Mozart to Angelou, Murakami and other creative people put their thinking hats on and how their daily routine looks like?
Its a fact that to create something new one needs to be orderly, punctual and regular, thus these creative guys make sure that their routine is followed well.
Here is a infographic that features daily routines of over two dozen well-known artists, authors, and musicians. No doubt, resting the mind helps generate novel ideas; to mention, the sleeping patterns are common across the people in the below mentioned infographic are same i.e. all manage to get a decent amount of sleep, even if many had vastly differing sleep schedules.
The image version of the guide is embedded below, but the interactive version is available at Podio's site and one can get an insight into it.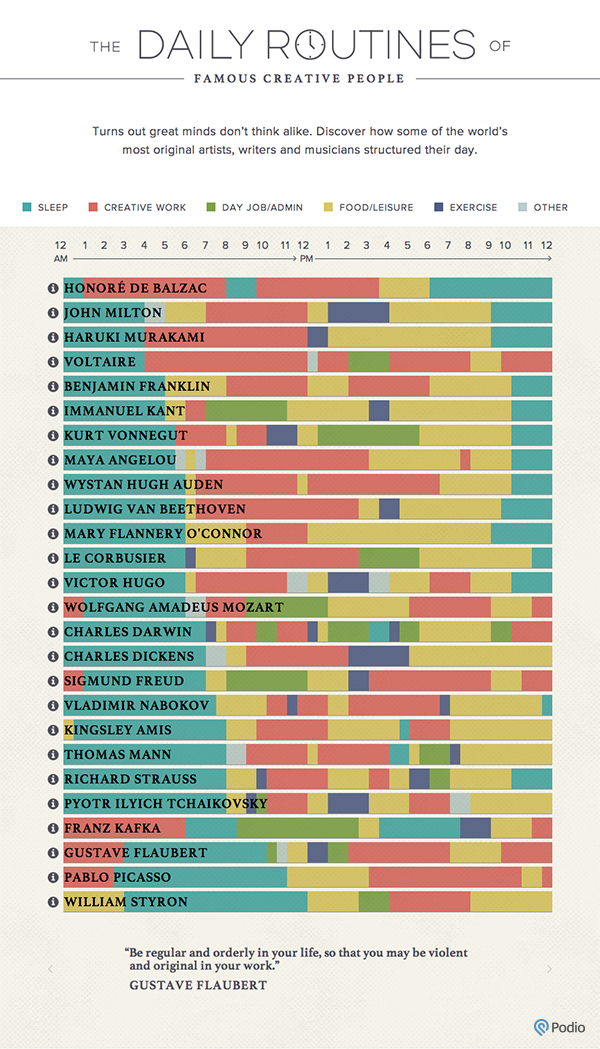 Want to develop a better work routine? Discover how some of the world's greatest minds organized their days.
Click image to see the interactive version (via Podio).