I dropped out of college to pursue my business goals instead of completing a degree.  While I wouldn't say that college is a waste of time for everybody, I do think that there are plenty of important entrepreneurial skills that just aren't covered in obtaining a traditional education.
So, if you're thinking about pursuing your own startup business, I recommend brushing up on the following skills either instead of or as a complement to your ongoing education:
1. Basic SEO knowledge
Business is digital these days – so if your website (regardless of what type of business you have) isn't getting noticed by the search engines, you're unnecessarily hindering your own startup's growth.  To avoid this, take the time to learn basic SEO principles and put them into practice every day.
2. How to manage a checkbook
Learning how to manage a checkbook teaches you to account for your incoming funds and to learn when expenses need to be cut back.  It's a skill that's hugely important for both your business and your personal life.
3. How to manage personal finances
As you're learning to balance your checkbook, begin to pay attention to other areas of your financial health.  Having excess debt, insufficient savings or inadequate retirement funds can contribute to your overall stress level, which in turn affects your business productivity.
4. How to live off of little to no money
When you're first starting out as a startup entrepreneur, funds may be slim.  For this reason, it's critical that you learn how to bootstrap both your business and personal expenses to cope with low cash flow situations.
5. How to raise money
Don't just learn how to raise money from venture capitalists, angel investors, crowd-sourcing platforms and other sources.  It's also important that you learn when to seek capital investment and what types of funding will suit your business's needs best.
6. How to diet
Dieting requires motivation and discipline – just like starting your own business.  Keeping your weight in check will help you to flex these muscles, as well as keep your health (and, consequently, your productivity) in peak form.
7. How to cook
Cooking from home will help you to stay healthy and save money.  And since we already know that both of these things are valuable from a business perspective, you can see that investing time in learning how to cook will pay off big in personal benefits.
8.     How to relieve stress
Running a startup company is a stressful process, but it's vital that you find ways to alleviate these tensions regularly.  Allowing stress to build up can lead to negative health consequences, so find an activity like running, gardening, writing or singing that you love that allows you to blow off steam every now and again.
9.     A good group of entrepreneur friends
Entrepreneurs are inherently different than traditional workers, which is why it's a good idea to have a team of like-minded individuals around you to provide the support that most people can't.  Not only can these people commiserate with your unique struggles, they may provide insights you wouldn't have otherwise considered.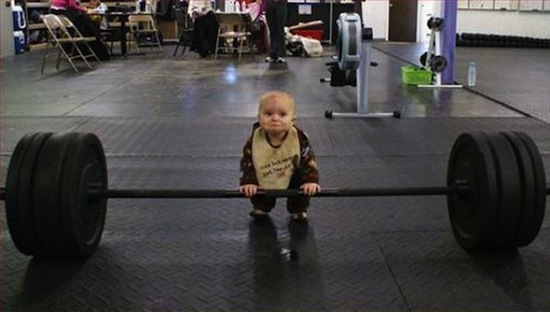 10.  A solid understanding of your weaknesses
As an entrepreneur, you must know what your weaknesses are so that you can outsource or delegate the tasks that you aren't suited for to other people.  Remember, you can't do everything on your own!
11.  How to train employees
When your company reaches the point that it's taking on staff members, don't simply hand new employees a punch card and an office key and hope for the best.  Invest in developing a good onboarding program so that the rock star talent you've brought on will stick around for a while.
12.  How to manage employees
Employees need feedback, guidance and coaching to be successful – and if they don't get it from you, they'll get it from another company.  I know you're busy, but taking the time to manage your employees properly will save you the time needed to remedy turnover caused by unsatisfied employees.
13.  How and when to fire employees
Firing isn't fun, but it's necessary.  Instead of hanging on to dead weight employees long past the point of usefulness, learn how to fire employees in a respectful manner and when to use these techniques to keep your office running smoothly.
14.  How to hustle
If running a startup was a fast, easy path to riches, everybody would have a growing company!  It isn't easy to be successful, but you can improve your odds by learning how to hustle hard on whatever project you're tackling.
15.  How to negotiate
Very few things in this world aren't open to negotiation – but you won't know that until you begin trying to get price tags knocked down!  Yes, you can negotiate for your car, your house and your office lease.  However, you can also negotiate for your cell phone contract, the terms of your internet connection, your office supply discount or just about anything else you can think of.  As a bonus tip, if you can't get the price knocked down, consider learning how to negotiate to have extra features or perks added to your purchase instead.
16.  How to delegate
Again, you can't do everything on your own.  Whether you're working with outsourced workers, virtual assistants or an in-house staff, learning how and when to delegate tasks to others is a critical part of entrepreneurial success.
17.  How to code
I'm not saying you need to learn enough code to find work as a developer, but understanding the basics will go a long way towards helping you to work more effectively with your technical staff.
18.  How to work with code
Similarly, getting your coding skills to the point where you're able to make minor tweaks on your own will save you big in the long run when compared to the costs associated with hiring outside developers.
19.  How to choose and edit web images
Images are hugely important to your company's web presence and marketing materials, but hiring a photographer to create custom pictures can get pricy.  Instead, hone your photo-finding skills by brushing up on image royalties and rights, and then learn how to use any of today's affordable editing programs (my favorite is the SnagIt editor) to modify your pictures as needed.
20.  How to manage short term projects
Short term and long term projects require different skill sets to manage.  To learn how to get things done on short time tables, you'll need to improve your project management, delegation and communication skills.
21.  How to A/B test
A/B split testing isn't just for websites (though it's an incredibly important part of operating a profitable site).  It can also be used to make meaningful improvements in different aspects of your daily life, so take the time to get to know this process!
22.  How to communicate up
If you want to work with high-level clients, you need to know how they think, how they speak and how they make decisions.  It takes practice, but learning to communicate up to clients or prospects on this level is incredibly important.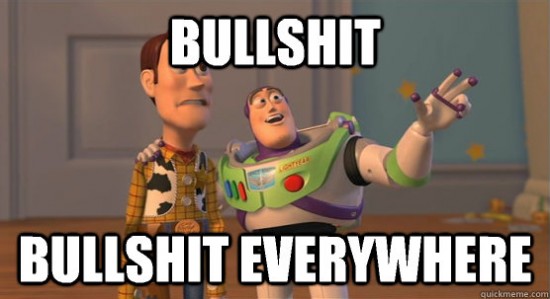 23.  How to bullshit
As a startup entrepreneur, you won't have all the answers – but plenty of people will think that you do!  This makes the art of bullshitting (without getting yourself into trouble) a vital business skill to develop.
24.  How to deal with failure
We all fail, but it's how you handle it that makes a difference.  Fail fast enough that you learn how to draw lessons from your failures and move forward without being tied down by past regrets.
25.  How to build a personal brand
Brands matter, from both a customer engagement and an SEO standpoint.  Take the time to learn more about the elements that constitute an effective brand, as well as how you can spread the word about your own personal brand.
26.  How to endure
Startup work isn't always exciting.  Plenty of times, it's mind-numbing, "nose to the grindstone" tedium – though any successes you experience will likely be directly attributable to this important prep work.  Learn how to endure boredom and frustration now so that you can plow ahead when it really matters.
27.  How to balance multiple priorities
I probably don't need to tell you that entrepreneurs juggle lots of different tasks.  It isn't always easy to balance multiple priorities, but learning how to identify, analyze and rank these priorities in terms of how they should be completing is a necessary skill to keep yourself sane and productive.
28.  How to write well
Even if you aren't ever planning to write a "tell all" book on the stories of your success, take the time to build your writing skills.  Being able to communicate clearly – whether in emails, blog posts, whitepapers or social networking updates – is an incredibly important part of business growth.
29.  A team of well-chosen mentors
Having the right mentors on your team can make a big difference in your business's growth, which is why it's vital that you develop the skills needed to identify which types of mentors will benefit your organization the most – as well as how to find them and persuade them to work with you.
30.  How to choose a business/taxation structure
Setting things up right from the start is an important part of maintaining your business's longevity.  If your skills lie outside the realm of financial decision-making, focus instead on finding an accountant or lawyer who can advise you.
31.  How to connect on social networking websites
Knowing how to log on to your personal Facebook profile is a lot different than the skills needed to connect and build an audience across the vast social media landscape.  This is one of those skills that you have to learn by doing, so start trying to build relationships with your audience right away and hone your methods based on what's worked.
32.  How to close sales
Asking for sales isn't easy, but it's crucial.  If you don't feel comfortable closing deals with prospective customers, invest in a sales training program that'll help improve your skills in this area.
33.  How to build and manage a website
Today's web technologies are so easy to use that it's entirely possible to build and maintain your site on your own – without paying a designer tens of thousands of dollars.  Learn basic web design practices and use them to either build a new website for your startup or to manage your existing site.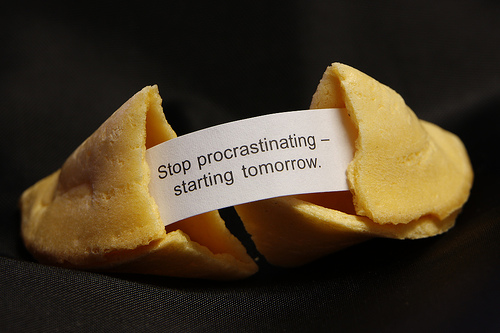 34.  How to beat procrastination and creativity blocks
Procrastination and creativity blocks happen to even the most motivated of entrepreneurs, which makes taking the time to understand how you handle them best a vital business skill to master.
35.  How to accept payments using a variety of tools
Too many entrepreneurs default to accepting payments by Paypal, but this system has some serious limitations in terms of the types of products that can be billed through the service and the countries where it's allowed.  Develop your research skills here by determining which payment system is right for your business and your audience.
36.  How to conduct market research
Market research doesn't have to be scary!  Learning how to poll your customers or interpret market trends from industry blogs, social networking status updates and other sources is incredibly important in providing direction for your business's future growth.
37.  How to select performance metrics
What gets measured, gets managed – which makes the art and science of selecting the appropriate performance metrics against which to measure your success an important skill that all entrepreneurs need to have.
38.  Tools that maximize workflow efficiency
At Single Grain, I use tons of different tools to help me be more productive, including programs like Trello and SaneBox.  Find the tools for you and put them into practice to maximize your efficiency.
39.  A good backup system
I suppose this isn't really a "skill" – but it's still important!  Don't risk losing all of your company's data to a computer failure or other emergency.  Instead, choose a backup system that automatically catalogs files and stores file updates as they occur.
40.  How to say no
Not every client you encounter or project you're invited to join will be a good fit for your business objectives.  Spend some time determining how to strategically grow your business, and then be ruthless about turning down opportunities that won't help to advance these goals.
41.  The ability to catch growing trends
Being the first to jump on a new trend can be hugely profitable, so get in the habit of reading industry news sites regularly and monitoring social networking sites for indications that a concept or product is about to hit it big.
42.  A desire to self-educate
Self-education is vital for entrepreneurs, but it's not something that you can force.  Learn how to love learning and you'll find yourself consistently growing and improving within your business.
43.  How to network with business contacts
Networking isn't always fun, but it is necessary.  Brush up on this important skill by learning how to make small talk, how to project a confident presence and how to engage with new people – whether or not they'll be able to help you directly.
44.  How to court press attention
For a growing company, a single press mention can mean the difference between success and failure.  Make it a habit to connect with journalists early on and learn how to cash in on these relationships when necessary in order to promote your business.
45.  How to cut costs
When money is tight, learning how to analyze your budget objectively and determine what can stay and what must go is a critical part of keeping your business afloat.
46.  An understanding of cultural differences
If you're dealing with customers or suppliers of different cultural backgrounds, learning how to be sensitive to their unique mindsets or traditions will go a long way towards building positive relationships with the people who can help to make you successful.
47.  The ability to inspire others
Part of what makes entrepreneurs so successful is their obvious passion.  Learn how to use your own unique story to inspire the people around you – whether that includes your employees, your customers, members of the press or any other contacts.
48.  The desire to improve your world
Most successful new products are born out of entrepreneurs' desire to improve the world around them.  Get in the habit of identifying these opportunities in your life and you'll increase your likelihood of "being in the right place at the right time" when it comes to capitalizing on new ideas.
49.  How to interact with diverse groups of people
As an entrepreneur, you'll interact with widely different groups of people – often on the same day!  For this reason, it's a good idea to practice quickly assessing the behavior of a new group so that you can easily blend in to their speech patterns, hierarchies and other aspects.
50.  How to rest and recharge
Today's technologies make it easy to work around the clock, but this only leads to burnout – not greater productivity.  Set a cutoff time each night to denote when you'll "unplug" from the digital world, and aim for regular vacations that let you rest and recharge away from the office.
51.  How to have fun
Entrepreneurship doesn't have to be all work and no play.  Take the time to embrace how exciting it is to be pouring your heart into a startup that you're passionate about and have some fun with the whole process!
Now, this is obviously a pretty thorough list – and I can't quite claim that I'm a master of all the skills described above.  However, I'm working towards all of them by consistently educating myself and being mindful of the way I conduct business.  I'm sure that, in the long run, building these skills will be a necessary part of growing my business and ensuring my success. 
---
About The Author – Sujan Patel
Sujan Patel is the founder of Single Grain, one of the top Digital Marketing agencies in San Francisco, CA. With more than 10 years of Internet marketing experience, Sujan leads the digital marketing strategy for companies like Sales Force, Yahoo, Intuit and many other Fortune 500 caliber companies.