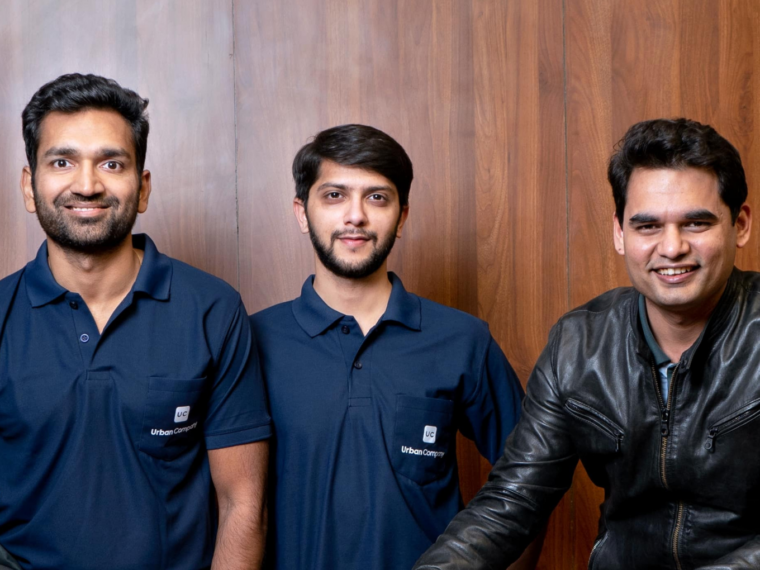 Urban Company has launched two models of its Native RO water purifiers – M1 and M2 – at an introductory price of INR 13,499 and INR 17,499, respectively
The water purifier models are currently available on the Urban Company app and website as well as on Amazon
The company claimed that the IoT feature in the M2 version of its RO device can help users track real-time TDS levels, water consumption, and filter life status on their Urban Company app
Hyperlocal services unicorn Urban Company has forayed into the branded products category with the launch of a new range of smart RO water purifiers under the sub-brand 'Native'. 
Urban Company claims that Native is India's first range of water purifiers that need no servicing for two years and are capable of giving an output of 12,000 litres of pure water without any requirement to change filters. For context, other players in this space include — Livpure, DrinkPrime.
Native water purifiers are made in India and come with 'rapid reverse rinse' technology and multi-micron filter surfaces that enable filters to last for two years, reducing the overall ownership costs for consumers. 
Urban Company has launched two models of RO water purifiers – M1 and M2. While the Native M2 water purifier will be available at an introductory price of INR 17,499, the M1 model will be at INR 13,499. 
The company also claimed that the IoT feature in the M2 version of its RO device can help users track real-time Total Dissolved Solids (TDS) levels, water consumption and filter life status on their Urban Company app. 
The products are currently available on the Urban Company app and website as well as on Amazon. They will be available offline in Croma stores as well.
Further, the company would also offer a zero-cost warranty that includes filters, membranes, and all other spare parts for the two-year period, it said.
As per the company's claims, the Native M1 has nine stages of filtration that help remove 99.99% of impurities including chemical contaminants like metal ions, chromium, lead, sodium and reduce arsenic, radium, fluoride, sulphate, and magnesium. The M2 device has 10 stages of filtration, with all the stages of the M1 device and copper-charged filters, it claimed.
"Over the past few years, we have repaired and serviced over a million water purifiers. One pain point we constantly heard from customers is why water purifiers need filter changes and servicing every few months. We decided to address this problem head-on with our new range of Native water purifiers," said Abhiraj Singh Bhal, cofounder and CEO of Urban Company.
Besides the water purifiers, the company's app also shows options to buy Native Smart Locker. Urban Company has not made any official announcement about this product launch.
Founded in November 2014 by Bhal, Raghav Chandra, and Varun Khaitan, Urban Company is one of the leading names in the technology marketplace for the home services space. It offers a range of services such as salon and massage, home cleaning, appliance repair services, and painting. It operates in over 50 Indian cities, the UAE, Singapore, and the Kingdom of Saudi Arabia.
The startup is backed by investors, including Tiger Global, Steadview Capital, and Vy Capital.
The company was in controversy recently as it was hit by multiple protests from its gig workers over its alleged partner practices.
Recently, Urban Company claimed that its India business broke even in Q1 FY24 at an adjusted EBITDA level with negative working capital. 
Its net loss declined over 40% to INR 308 Cr in FY23 from INR 514 Cr in the previous fiscal year, helped by a strong growth in its business.