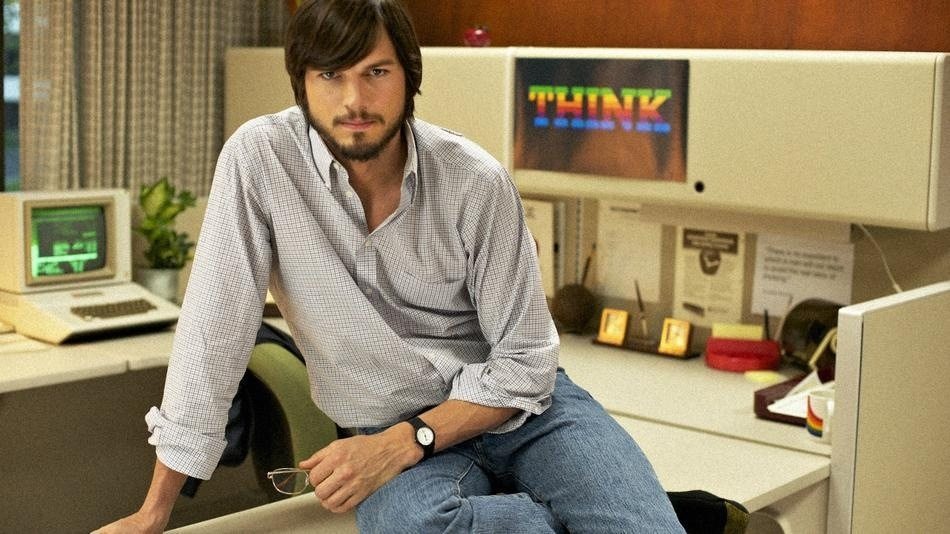 With the premiere of the Steve Jobs biopic "jOBS" quickly approaching this month, its creators are doing something Apple never would: Pumping up excitement by offering a sneak-peak.
A scene from jOBS, the upcoming independent film about tech icon Steve Jobs, has surfaced and it gives us the first video glimpse of Ashton Kutcher as the former Apple CEO.
In the clip, Jobs, played by Kutcher, discusses a future filled with home computers with fellow future Apple co-founder Steve Wozniak (played by Josh Gad). "Even if you were developing this for freaks like us — and I doubt you are — nobody wants to buy a computer," an incredulous Woz tells Jobs.
"How does somebody know what they want if they've never even seen it?" Jobs snaps back. The dialogue is tight enough to make you think Aaron Sorkin wrote it. (He did not, though Sorkin is making his own Jobs biopic separate from Kutcher's and director Joshua Michael Stern's project.)

Kutcher, who stars in CBS's Two and a Half Men, previously played roles on Fox'sThat '70s Show and in films such as The Butterfly Effect, No Strings Attached, Valentine's Day and Dude, Where's My Car?
Distributors Open Road Films and Five Star Feature Films released this deeper synopsis of jOBS earlier this month:
"Directed by Joshua Michael Stern, written by Matthew Whitely, shot by Oscar- winning cinematographer Russell Carpenter and produced by Mark Hulme, jOBS details the major moments and defining characters that influenced Steve Jobs on a daily basis from 1971 through 2000. jOBS plunges into the depths of his character, creating an intense dialogue-driven story that is as much a sweeping epic as it is an immensely personal portrait of Steve Jobs' life. The filmmakers were granted unprecedented access during shooting to the historic garage in Palo Alto, that served as the birthplace to Apple Inc."
Mark Hulme of Five Star has called Kutcher's acting "inspiring and unforgettable."
"jOBS" is being screened at Sundance and is scheduled to be released to the public on April 19.
What do you think of Ashton Kutcher's performance in the above scene?