We live in a world of categories. We are categorized on the basis of any number of things be it our nationality, religion, skin tone, caste or personality. The sad fact is that this categorization confides us to a cliched identity. Such notions affect our self-esteem and confidence.
Similarly, whenever we hear the word introvert, the image associated with this term is someone shy, timid, inexpressive and not very confident in public appearances. This categorization gets established so well that people who see themselves as introverts accept this identity and forget their real potential. You might be an introvert and showcase some of the above-mentioned signs, but being an introvert is no harm.
What we need to understand is that it is a matter of preference. If someone prefers to be alone and reserved and does not like socializing much, that does not mean he cannot have great ideas and entrepreneurial skills.
If you are an introvert and you wish to unveil your potential as an entrepreneur, this post is for you. Here are a few important insights that young and aspiring entrepreneurs who see themselves as introverts can use.
Embrace Who You Are
Nothing feels better than being comfortable in your own skin. So take pride in who you are. Being an entrepreneur, you will need to mark your presence in gatherings and meetings, but you don't need to put an extravagant face over there. But being introvert does not mean not having an opinion. So you should always keep your point if you have something to say in the middle of a discussion.
You do not need to be the centre of attention but make sure you don't also feel neglected by being too quiet. Say things where it is needed while being comfortable and confident about who you are.
Being an introvert, you might not be very comfortable in calling meetings to discuss nitty-gritty or making an announcement publically might feel like a task to you. Well, the right technological solutions can not only help you communicate effortlessly with your team but can also streamline your work processes.
A project management tool like ProofHub can be a bliss for an introvert. With ProofHub, you can carry all your team discussions and conversations in one place. Apart from this, an introvert entrepreneur can have access to the project status reports and clear visibility into tasks and their status without the need to nag his teammates every now and then.
Apart from this, an introvert entrepreneur can use chat tools like Chanty, Zoho, Twist, etc. to frequently and quickly stay in touch with his team for any important conversations.
Collaborate With The Right People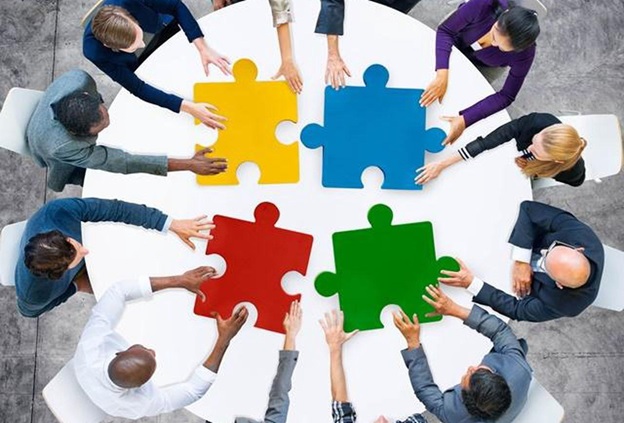 Being an entrepreneur, you have to understand the fact that no one is perfect and you can always collaborate with the right partners to succeed in the business world. If you feel you are not a great public speaker or you feel you are not great at sales, find partners who can complement your strengths and give you the best of both worlds.
Get Professional Coaching
You might be a visionary with great business sense but lack of some specific attributes might be pulling you back. If you feel you are struggling in your business due to a lack of good communication and networking skills, you can always get yourself a coach. Mind it, a great teacher can do wonders and it is never too late to learn. So unravel your potentials by learning those attributes which can define your success.
Conclusion
Being an introvert and at the same time, an entrepreneur can be a compelling combination with the right mindset. So if you have any doubts to step into the business world, just follow these tips, have faith in your vision and mark your goals on point.
We would love to hear if you have any suggestions or you want to add something to these tips.