Furniture rental startups are gaining traction beyond the core audience of millennials and Gen Z population
With exposure to new design trends, Indian consumers are looking for fresher looks with every season
Marketplace and subscription come across as the most popular models in the furniture rental business
No strings attached and no restrictions — this is the prevailing attitude for the Gen Z and millennial consumer in India. Whether it is ecommerce, food delivery, groceries, electronics or even durables, the modern Indian consumer is far less patient than generations past. More than choice, this is about shedding the responsibility that comes with buying things in the traditional way, which has fuelled the discount-driven craze for the aforementioned sectors. As environments evolve, businesses need to embrace these trends and remodel themselves — the survival of the fittest, if you will.
With rising per capita income, access to easy digital tools, and awareness and adoption of newer lifestyle trends, traditional businesses are getting revamped fast. And the furniture rental market is a primary example.
It was unthinkable in India a few years back, but the shifting sands of the market have given great impetus to this segment. With plenty of competition in the market, success in the furniture rental game depends a lot on the business model and revenue generation.
Simply put, furniture rental startups earn money through the monthly or periodic rent paid by customers to rent furniture ranging from tables, chairs, beds, and sofas. Many industry players also offer furnishings, gadgets, and appliances on rent.
But in an era where investors and companies are vouching for asset-light business models for sustainability, the capital intensive and asset-heavy nature of a furniture rental business sticks out like a sore thumb.
Which Business Model Works Best For Furniture Rentals?
When it comes to furniture on rent, there are three types of business models that startups look to deploy. It can either buy and own the furniture that it offers on rent, or act as a marketplace for other furniture providers or adopt a full-stack model where it builds the furniture and owns the entire value chain from development to delivery.
Despite whichever model is chosen, companies that currently operate in this market offer furniture on a subscription rental basis. As the cost of customer acquisition is quite high, the subscription or recurring revenue business model makes sense for furniture rental startups. The subscription model also helps retain customers under a long-term contract, rather than startups chasing for repeat purchases.
With a full-stack model come large inventories and with large inventories come in storing and warehouse costs. If the products do not have a movement cycle where they move out faster and stay for longer, it may result in higher costs for the company.
Sidhant Lamba, founder of Fabrento, a furniture rental company that operates as a full-stack company believes that the model allows the startup a lot of flexibility. "We manufacture most of our products in-house and easily fix the older inventory to refurbish it and give a new, modernised look. This recycling process gives us a great edge when it comes to managing inventories," Lamba said.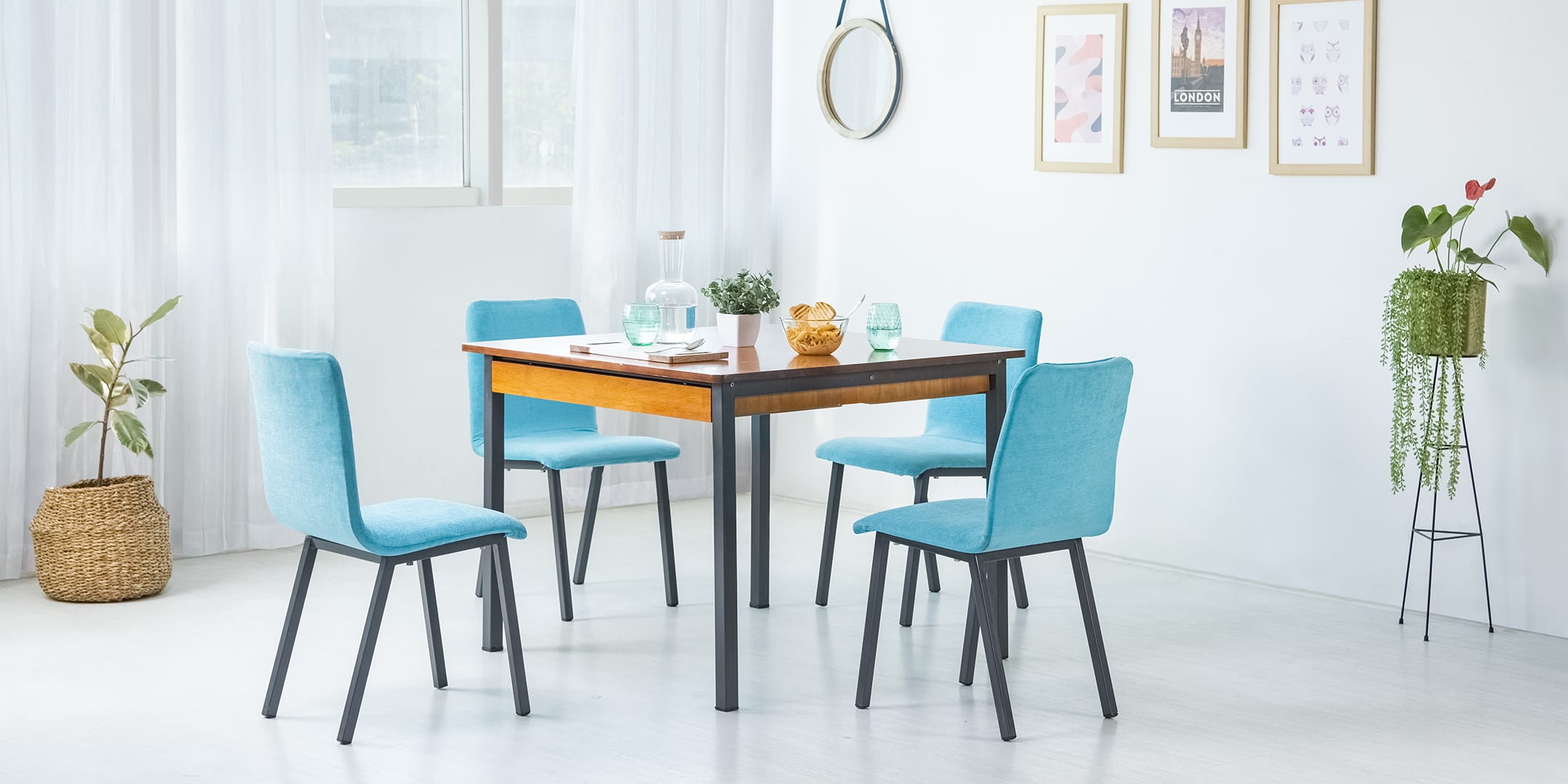 Similar to Fabrento, Furlenco has also adopted a full-stack model. According to founder and CEO Ajith Mohan Karimpana, the entire process from design to delivery, holding inventory is integral to the model. "Our products are designed specifically for the rental which means that they can be turned over multiple times. We have built one of the largest facilities in the country to refurbish and ensure our furniture looks better than new. Our designs are refurbishment friendly; we don't believe in use and throw."
Furlenco also offers relocation of furniture for free in case the tenant plans to move to a different city or place as a unique selling proposition (USP). The founder added that being involved in the manufacturing process allows the company to look at multiple quality checks.
"Our growth will not come at the expense of profitability. We look forward to achieving a subscription revenue of INR 2000Cr. by the year 2023. We hit INR 100Cr. in revenue last year. We have already hit operational profitability and our next goal is to be EBITDA positive."
The numbers may seem aspirational, but this is an industry-wide optimism.
Geetansh Bamania, founder and CEO of RentoMojo, which entered the market a few years later than Furlenco, said, "The organised market for renting is still at its infancy in terms of penetration and there is huge potential for a number of players to establish themselves in this domain. While companies do look at ways of promoting and attracting consumers, the success of our business largely depends on scalability. At RentoMojo we have tripled our revenue in FY19 and are on track to turn EBITDA-profitable in FY21."
However, the company has a different approach in the business model. Unlike Furlenco, Rentomojo operates as a marketplace. "At RentoMojo we follow an asset-light model where we have tied up with strategic vendors and work on a cost-sharing basis with them. RentoMojo does not charge for the normal wear and tear caused due to usage unless it has caused functional damage to the products," said Bamania.
Creating A Moat
While some companies are looking at the macro-economic picture, there are others that are trying to lure consumers by offering niche products.
Neerav Jain, cofounder, and CEO of Cityfurnish told Inc42 that quality goes a long way in bringing in skeptical consumers. "One of the factors that differentiate our products and makes them live longer than any other product in the market is the quality of wood that we use. Our products are made out of Sheesham wood."
Typically, these wooden furniture products are too expensive to purchase outright for millennials and generation Z audiences. Cityfurnish started operations in 2015 and has a full-stack model where they build the furniture in-house. "Our current revenue run rate is USD 3 Mn and we plan to double it by the end of 2020. So, yes, the profitability landscape of this business is huge," said Jain.
Often linked to the growing number of millennials and their job-hopping culture, the furniture rental market rather has a wider array of customers today than in the years past. The increase in the number of transient workers, especially in the tech domain, and urban migration have greatly expanded the addressable base.
As per the TechSci report, the 'bed' category acquired the majority share of the rentals in 2018 and the trend is likely to continue in the forthcoming years. It stated that this is due to the factor that bed is the primary requirement of customers moving to new places, while the rest of the furniture items in the category are generally add-ons. The report also stated that in the recent past, kids' furniture category is also picking up as many renting companies are expanding their product range.
But Rentickle cofounder Amit Sodhi believes that the market is actually growing beyond the millennials and not limited to them any longer. "We have a good number of expatriates, globetrotters in our clientele as well. For categories like air purifiers, oil-filled radiators, DSLR cameras, high-end bicycles, fitness equipment and even for some of the furniture products, we have seen greater interest coming in from the more mature middle and upper-middle-class families. These groups are beginning to realise that there is a viable alternative than just buying to meet their short-term needs and that rentals offer great flexibility."
The Tussle Between Costs And Revenues
Speaking about the math of costs and revenues, Sodhi said that on average furniture products and appliances are assumed to have a useful life of four years with annual maintenance costs built into the cost of asset ownership, in addition to the initial acquisition cost. He added that a rental business has four major cost levers — customer acquisition, inventory acquisition, logistics, and bad debts.
"On the revenue side what we charge the customer for a particular product has to be benchmarked against the outright purchase cost of the same (facilitated through EMIs). We cannot charge a very high amount as monthly rentals as this can push the customer to go for outright purchase option. So the revenue side is constrained," Sodhi said.
Rentickle claims to be posting positive EBITDA numbers for the last three quarters. While revenue flexibility is low, certain cost elements of a furniture rental business can be controlled such as the inventory acquisition cost by understanding the end-to-end value chain — this is where full-stack models might have an advantage. Startups can also optimise customer acquisition costs by leveraging offline and online selling, building efficiency in warehousing for deliveries and returns, which will reduce logistics costs. But more than that it's about stringent customer credit checks to keep bad debts to a minimum.
While furniture renting is expected to be bullish sector in the next few years, ecommerce companies are joining the race to bring down furniture ownership costs and provide new designs to customers.
Flipkart forayed into offline furniture discovery last year and the company is pricing products under its furniture-focussed Perfect Homes private label.
In a recent report titled 'Shared Economy – India Story', Maple Capital Advisors stated that the sharing economy in India is poised to become a $2 Bn industry by the end of 2020 from $1.5 Bn in 2019, which includes rides as well as goods and real estate. The report attributed this increase majorly to high mobile penetration, high millennial concentration, and an aspirational population. "Asia has the highest willingness to use shared assets. India mirrors Asia trends in these aspects and is thus, poised for high growth and adoption of shared services," it added.