ABOUT THE SUMMIT
The Crypto Summit by Inc42 Plus promises to be the definitive forum for India's new crypto economy.
Today, India is at a new juncture – the advent of the 'financial internet' with Crypto at its helm.
Join 1,000+ crypto leaders, thinkers & investors under one virtual roof for a dialogue on India's Crypto Economy.
From crypto & DeFi 101's to taxation & policy – decode how crypto can disrupt business, finance & the economy.
Partners
WHY ATTEND
Here's why you can't miss out on TCS 2021
Who Should Attend
Why TCS2021?
To initiate a dialogue on how blockchain & crypto can unlock India's potential
To create awareness about the opportunities for crypto in policy, finance and business today
To foster adoption of crypto in India's tech, startup & developer communities
Meet The Speakers
Subhash Chandra Garg
Former Finance Secretary, Government of India
Raj Gokal
Cofounder, Solana Labs
Arthur Breitman
Early Architect, Tezos
Jalak Jobanputra
Founder & General Partner, Future Perfect Ventures
Ashish Singhal
Cofounder & CEO, CoinSwitch Kuber
Beryl Li
Cofounder, Yield Guild Games
Raghu Yarlagadda
Cofounder & CEO, FalconX
Sandeep Nailwal
Cofounder, Polygon
Sharad Sharma
Cofounder, iSPIRT Foundation
Shailesh Lakhani
Managing Director, Sequoia India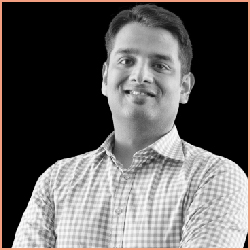 Nitin Sharma
General Partner & Global Blockchain Lead, Antler
Priti Rathi Gupta
Founder, Lxme
Siddhartha Jain
Cofounder, DeFiDollar
Tanvi Ratna
Founder & CEO, Policy 4.0
Piyush Gupta
Founder & CEO, PolyTrade
Tushar Aggarwal
Cofounder & CEO, Persistence
Sowmay Jain
Cofounder & CEO, Instadapp
Harsh Rajat
Founder & Project Lead, EPNS
Kaavya Prasad
Cofounder, Lumos Labs
Harvinder Singh
VP Sales & Operations, APAC, Onfido
Richa Joshi
Founder & Marketing, Growth Lead, EPNS
Siddarth Pai
Founding Partner, 3one4Capital
Pablo Quiroga
Cofounder & CRO, Star Atlas
Ashish Kashyap
Founder, INDmoney
Pratik Poddar
Principal, Nexus Venture Partners
Sharan Nair
CBO, CoinSwitch Kuber
Sanat Rao
Partner, BlockTower Capital
Amy Zhang
VP Sales, Asia, Fireblocks
Navin Surya
Chairman, Fintech Convergence Council
Yeshu Agarwal
Cofounder & CTO, Transak
Gajesh Naik
Founder, Gaj Finance
Firdosh Sheikh
Cofounder & CEO, DRIFE
Prateek Sharma
Vice President, Sequoia India
Paurav Joshi
Cofounder & CEO, Krida Fans
Sandeep Kumar
Founder, Cropbytes
Mukesh P Kalra
Founder & CEO, ETMONEY
Om Malviya
President, Tezos India
Pranav Sharma
Cofounder & Managing Partner, Woodstock Fund
Pratik Oswal
CEO, Glide Invest
Aniket Jindal
Cofounder & COO, Biconomy
Gautam Chhugani
Director, Crypto Strategy, Bernstein
Ajeet Khurana
Crypto Advisor
Joel John
Principal, LedgerPrime
Mayur Relekar
Founder & CEO, Arcana
Anuj Kumar Kodam
Cofounder & CEO, Wall.app
Jenil Thakker
Founder & CEO, Coinvise
Rameesh Kailasam
CEO & President, IndiaTech.Org
Pratik Oswal
CMO, Unbound Finance
Anirudh Rastogi
Founder & Managing Partner, Ikigai Law
Nimish Joshi
Founder & Director, Smahi Foundation
Sami Start
Cofounder & CEO, Transak
Raj Shamani
Content Creator, Investor, Podcaster
Yida Gao
General Partner, Shima Capital
Ulisse Dell'Orto
Managing Director, Asia Pacific & Japan, Chainalysis
Glenn Woo
Managing Director, Head of APAC, Ledger
Divyesh Dalal
MD & Country Head GTS, DBS Bank
Nameet Potnis
Cofounder & CEO, Apptuse
Lavin Mirchandani
Founder, GetEvangelized
Karan Sirdesai
Volunteer, iSPIRT
Akshay Aggarwal
Venture Partner, Draper Dragon Fund
Prashanth Swaminathan
Partner & Head of Institutional Business, Woodstock Fund
Sharat Chandra
Blockchain & Emerging Tech Evangelist
Melvin Thambi
NFT Artist & Cofounder, NFT Malayali
Mohak Agarwal
Founder & CEO, ClayStack
Ayush Ranjan
Cofounder & CEO, Huddle 01
Raghu Mohan
Cofounder, BuidlersTribe
Mikhil Pandey
Strategy Lead, Persistence
Agenda
Keynote & Fireside Chat
11:15 AM - 12:15 PM
How A Crypto Stack Can Disrupt India's Fintech
What is a crypto stack and why it is essential to build one
How crypto offers a new pool of wholesale capital to drive the coming cashflow lending revolution
Hacking the enforcement of commercial contracts to solve for automated trust on both sides of any transaction
Two manifestations of a public-private ledger — goods ledger and money ledger
India Stack made everyone a digital entrepreneur, crypto stack will make everyone a digital banker
The path to making India a high-trust economy with crypto
Panel
12:15 PM - 1:15 PM
Decoding India's Crypto Landscape
The crypto use cases that VCs are looking for now
The fintech opportunity for crypto builders in a CBDC world
Reading the tea leaves on the crypto policy front from an investor lens
What matters in an early stage crypto startup pitch deck
How 0-1, 1-10, 10-100 stages look like in India's crypto market
Masterclass
12:30 PM - 1:15 PM
Leveraging Blockchain To Future-Proof Your Fintech Product
Understanding crypto as an analogy to the internet and Web 2.0
Evolution of the crypto industry — Bitcoin, smart contracts and DeFi
Why DeFi will disrupt today's fintech — different use cases
Teardown of star DeFi applications of today
How to build your DeFi product through a first-principles approach
Fireside Chat
1:30 PM - 2:30 PM
How India Should Regulate Crypto
Twin lenses of crypto policymaking: crypto as an asset class versus blockchain and crypto as transaction enablers
Pre-emptive versus post facto policymaking — defining the right approach for enabling crypto innovation while protecting all stakeholders
Why RBI banned crypto, understanding the government's fears, how industry players can help assuade concerns
Thinking about crypto policy from first principles — the financial system architecture, interest rates, international compliances
How a central bank digital currency can help lay the groundwork for a nuanced crypto and blockchain policy
Masterclass
2:30 PM - 3:00 PM
What It Will Take To Create A Successful Digital Rupee Architecture
How CBDCs will make the transfer of money smoother as settlement time becomes virtually zero

Understanding the policy choice between wholesale and retail CBDCs

What is the two-tier distribution model of retail CBDC

McDonald's, Starbucks rush to adopt China's DCEP — what India can learn
Masterclass
2:30 PM - 3:00 PM
Decoding India's Crypto By The Numbers
Cryptocurrency trends in India

Cryptocurrency regulations in India

Cryptocurrency regulations in other regions and learnings for India

Building legitimacy, growth and stability into India's cryptoverse
Masterclass
3:00 PM - 3:45 PM
Building The Next Wave Of Web 3.0
Understanding the difference between Web2 & Web3
How developers build on Web3 and the key challenges they face
Decoding user behavior in Web3
How Biconomy is solving for the challenges and the impact they have created
What new applications are coming up on Web3
The domains that can be used to build — and how to choose and use them
Getting into the Web3 builder community and how can it be leveraged
Masterclass
3:00 PM - 3:45 PM
Leveraging Tezos To Build Agile Web3 Startups
Tezos and Ethereum are twins — the thesis and journey until now
Building a DeFi platform on Tezos
Snapshot of the NFT ecosytem on Tezos
Culture, language, developer relations, product testing, and tech integration on Tezos
How Tezos is scaling up in the Indian blockhain ecosystem
Fireside
3:45 PM - 4:15 PM
Demystifying All Things Crypto
The new currency and how it is different?

The applications, innovations and the use cases

Making of a digital rupee

Disrupting finance systems
Masterclass
3:45 PM - 4:15 PM
Building Gaj Finance And StableGaj
Fireside Chat
4:30 PM - 5:15 PM
Building And Scaling A Company In A Tokenised World
The crypto culture shock and other challenges when you move to the blockchain startup world
Differences in the types of founder who are building in crypto vs other sectors
Fundraising avenues in the crypto startup world
Scaling up journey to India's first crypto unicorn
Building a crypto product in India for a token-based future
Synergies between India's crypto startups and financial services sector
First principles for founders who are looking to startup in the crypto space
Masterclass
5:15 PM - 6:00 PM
Balancing Scale & Security For Seamless User Onboarding
The challenges of user onboarding in the crypto world
Why traditional methods of identity proofing fail in today's remote scenarios
Understanding the four pillars of secure client onboarding in the crypto world
Role of biometrics & KYC in increasing security and confidence in identity proofing — backed by use cases & impact numbers
Frauds, scams & effective counters in today's digital ecosystem — examples, anecdotes & use cases from Onfido's experience
Keynote
6:15 PM - 7:00 PM
A Roadmap To 1 Billion Crypto Users
The state of crypto in 2021 and the missing part of the grand puzzle
Solana's approach to scalability and how it is different from Ethereum
What it means to empower 1 Bn users — the role of self-custody
The dimensions of the Solana ecosystem today
Why Solana is excited about India
How Solana is seeding the builders — bringing developers and investors on board
Tracks
Join us at The Crypto Summit by Inc42 Plus for a deep dive into India's crypto economy!
Future
Innovations and trends in crypto & blockchain that promise to disrupt business & the economy
Money, Policy & Bitcoin
Crypto As An Asset Class
Future Of Money In A DeFi World
Center Backed Digital Currencies
India's Regulatory Stance On Crypto
Web 3.0 & The Metaverse
Creator Economy + NFTs
Can DAOs Replace Companies?
Money
Bringing you the sharpest vision of where the future of money lies and how crypto is shaping it
Decoding The DeFi Landscape
Banking The Unbanked Using Crypto
Role Of CeFi In A DeFi Future
Financing 3.0 – Powered By Crypto?
Tokenization Of Physical Assets & Its Implications
Capital Allocation In A DeFi World
Taxation & Compliance
Business
Actionable insights that you can implement to transform your business with crypto now
Crypto Startup Landscape
Funding For Crypto Projects
Staying Ahead Of Regulations
Handling Crypto-Fiat Transactions
Founders 3.0 – Developers Leading The Charge
NFTs For Gaming & The Creator Economy
Crypto 101
Decoding the foundation of crypto, blockchain, DeFi, trading and more – a primer for anyone new to crypto
Of Tokens, Protocols, Pools & More
Stock vs Crypto Trading
DeFi Lending
HODL vs Day Trading vs Pools
NFTs & Collectibles
Altcoins 101
DeFi Protocols & Use Cases
TICKETS
Choose your access type and level up your crypto game
Annual Pass
Attend The Crypto Summit Live
Inc42 Plus Membership Free For 1 Year
Watch The Crypto Summit Video Recording
Access To $2,50,000+ Startup Deals
Access To More Inc42 Plus Events
Book Your Ticket
The Crypto Summit is FREE for Inc42 Plus members.
Claim your FREE pass here!
Sponsors
Some of our amazing sponsors and partners who are enabling India's new crypto economy!
Presented By
Co-Presented By
Associate Partners
Community Partners
FAQs
The Crypto Summit 2021 is India's Largest Crypto & Blockchain Summit which is bringing 1,000+ crypto leaders, thinkers & investors under one virtual roof for a dialogue on India's Crypto Economy
The Crypto Summit will take place on 18th & 19th September, 2021
On booking a ticket, all the details and relevant links regarding the event shall be sent to your registered email address.
The agenda for The Crypto Summit will be updated in a couple of weeks. 
The Crypto Summit welcomes the entire crypto ecosystem and does not have an attendee selection process. You shall receive a booking confirmation shortly after registering. You are just a few clicks away from reserving your slot.
Since we have a stellar line-up of speakers and we have limited seats, we recommend grabbing a seat at the earliest. By doing so you can also avail the early bird price.
No, the ticket you purchase is only to be used by you. Multiple users cannot access the stream from one ticket.
No, the ticket booked in your name shall only be authorized for use by you.