The Jungle Book released last week and took the Indian theaters by storm. Rudyard Kipling's Disney classic movie, The Jungle Book is an adventure about the man-cub Mowgli, who's been raised by a pack of wolves.
Here are few quotes from Rudyard Kipling-
If you can't learn to run with the pack, one of these days you'll be someone's dinner.
Learn to work together as a team. You should have the capability to work as a team. The saying 'United we stand, divided we fall.' holds true. In the end Mowgli managed to defeat his opponent, but it could not have been possible without the collective efforts of his friends and family. Even while working on an idea ensure that you stick to each other to support your peers.
Forget about your worries and your strife
In life it is essential to forget about the things that are bringing you down. And to not think about arguments and disagreement. The only way you can work effectively in a team is if you do not fret about your egos and personal equations and concentrate on working as an effective team.
For the strength of the Pack is the Wolf, and the strength of the Wolf is the Pack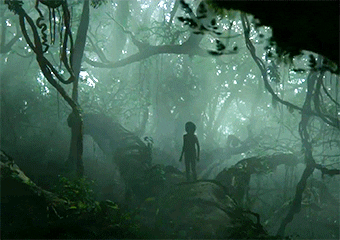 Every individual entity of the team constitutes the strength of the team, and in turn the team determines the strength of the individual to face whatever challenges come their way.
Words are, of course, the most powerful drug used by mankind
Words are the most powerful power we have as humans. We can communicate out thoughts clearly. Therefore we should pay heed to what we are and should strive to choose our words wisely. It is essential to have your thoughts and ideas in place. Especially before those business pitches!