When you want a product, you might search for it on Amazon, but when you want to simply search in general, it's very unlikely that you use something other than Google. And while Google is the king of the general search, it's also trying to get a slice of the global shopping revenue by extending search features to promote higher sales and push for more clicks to other etailers and online stores to get that sweet sales commission. It's all part of Google's long-term effort to reduce reliance on ad revenue, and turn users into revenue channels. The latest step involves a revamped Google Images experience on desktop or web search, which makes it easier for users to see products available on partner online shopping sites and retail stores, even as they browse through images for inspiration.
Inc42 can confirm that the shopping feature is live in India, as we are able to see shopping links for generic searches on Google Images. When users select a photo of a product on Google Images search, they will see details such as the brand, price, availability and user reviews, along with captions to indicate the destination website or webpage.
"Starting today, when you select an image, it appears in a side panel on the page, next to the search results. Importantly, it stays there as you scroll, letting you easily compare images with others on the page."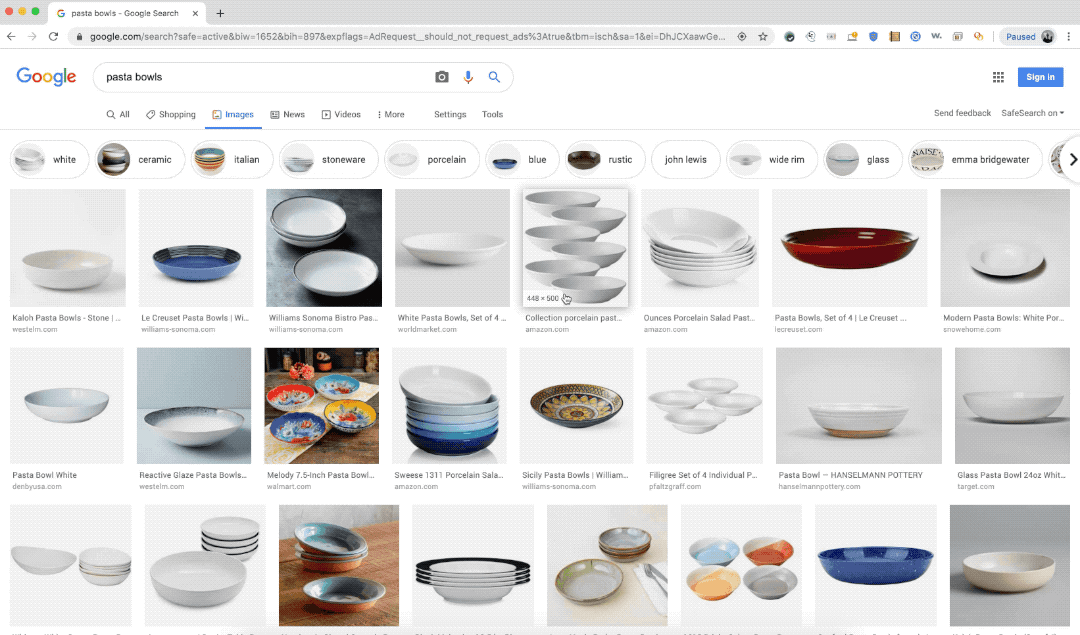 Google says retailers and publishers are likely to see more virtual and real-world footfalls, leading to more sales and improved discovery. Google launched the shopping feature in India, which is built on a marketplace model, in December 2018.
The Shopping tab in search lets users to filter through offers, review prices from multiple retailers and discover products, before directing them to merchant websites or ecommerce platforms. Google's Shopping page offers products across categories such as cell phones and speakers, headphones, apparel, books, watches, makeup and personal care. Apart from currently trending products, Google will also highlight products which it believes the user is looking for.
"More than 40 Mn Indians are coming online every year, and search is an integral part of their online journey. From seasoned desktop shoppers to first-time users with entry-level smartphones, we hope this new shopping experience will make finding what people are looking for just a little bit easier," Google had said at the time of the launch, which highlights the revenue opportunity for the company as it looks beyond ads to monetise its products and services.