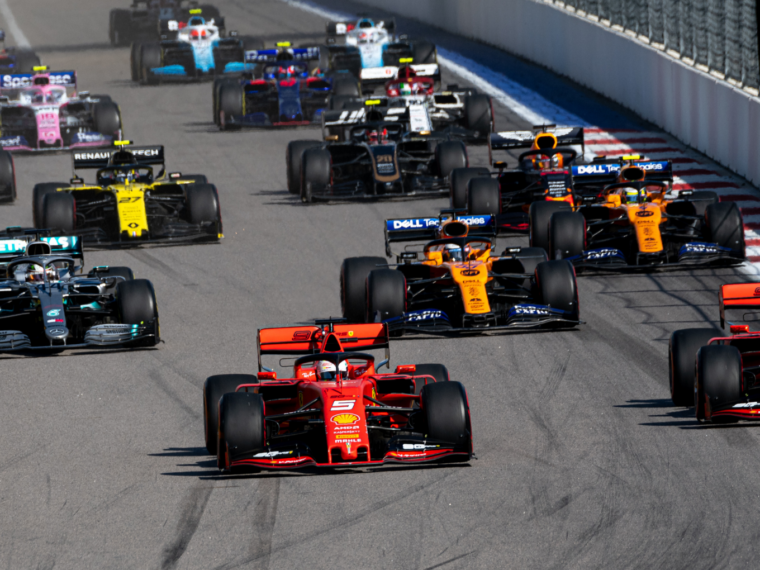 The 2023 FIA Formula One World Championship is scheduled to start in Bahrain on March 5
Formula 1 has a niche audience in India. While Europe has been the motor sport's key market, India had 31 Mn fans in 2020
India records about 423 Mn OTT users and has 49 Mn SVOD subscribers
Motor Sport Formula 1's OTT video platform F1 TV has quietly entered the Indian market. Now, F1 TV subscription plans are available for Indian users through the F1 TV app, which can be downloaded from Google's Play Store and Apple's App Store in India.
The OTT service has been launched with a two-tier subscription model. The F1 TV Pro subscription has been priced at INR 249 per month or INR 2,999 for the entire 2023 Formula 1 season.
With the Pro subscription plan, users will be able to watch every F1 race live or on demand. The subscription plan also includes access to various camera angles that can be changed and cycled by the user, replays, documentaries, archive footage, and various live data points.
In addition, TV Access, another subscription plan, has been priced at INR 1,499 per year or at INR 239 a month. However, this subscription plan does not allow access to live-streaming of F1 races. Users will get access to replays, documentaries, archive footage, live timing, telemetry, and other data under this plan.
The move comes at a time when the 2023 FIA Formula One World Championship is scheduled to start in Bahrain on March 5. The championship will conclude in Abu Dhabi on November 26.
In 2021, Formula 1 rolled out the launch of an updated version of its OTT subscription video platform F1 TV for the 2021 FIA Formula 1 World Championship, with new and improved features.
Formula 1, one of the most popular sports in the world, has a niche audience in India. While Europe has been the motor sport's key market, India had 31 Mn fans in 2020, as per a report released by the company.
Interestingly, Disney+ Hotstar was the home for Formula 1 racing in India. Now, the OTT platform does not display any kind of F1 content. It is not yet known if Disney+Hotstar's parent company has discontinued the deal in India, as it is focussing more on profitability.
Live sport has been one of the differentiators in India's OTT services. While various premium sports content, including IPL, took Disney+Hotstar to the leadership position, other OTT platforms such as SonyLIV also gained significantly from live sports content.
According to The Ormax OTT Audience Sizing Report 2022, India records about 423 Mn over-the-top (OTT) users. Further, the market has 49 Mn SVOD (subscription video on demand) subscribers.
As of now, it remains to be seen how F1 TV can attract users with its steep pricing strategy in India.