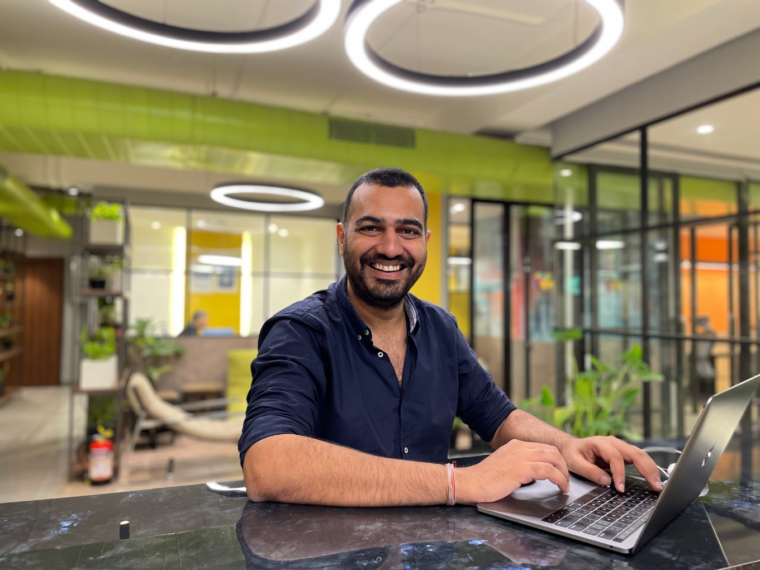 The round saw participation from Village Global, 9Unicorns, Venture Catalysts, LetsVenture, MageHold, Moving Capital, Shiprocket, MyAsiaVC, and other angel investors
The investment comes after Evenflow Brands acquired four consumer brands–Vifitkit, Yogaraise, Cingaro and Frenchware in January this year
Evenflow Brands faces competition from GlobalBees, Mensa Brands, Upscalio, 10Club, GOAT Brand Labs and Powerhouse91 in the burgeoning ecommerce rollup segment
Mumbai-based D2C brand aggregator, Evenflow Brands has closed a Pre-Series A funding round of $5 Mn. 
The round saw participation from Village Global, 9Unicorns, Venture Catalysts, LetsVenture, MageHold, Moving Capital, Shiprocket,  MyAsiaVC, and angel investors such as Emil Michael from Uber, Vijay Shekhar Sharma from Paytm, Kunal Shah from CRED, Nimesh Kampani from Trica, Sandeep Varaganti from Reliance Retail, Abhishek Nag from Netflix, Sony Joy from Truecaller. 
The fresh capital will be used to expand the team size, get hold of more companies, and develop technology as well as operations.
The investment comes after Evenflow Brands acquired four consumer brands–Vifitkit, Yogaraise, Cingaro and Frenchware in January this year. The four brands have an annual run rate (ARR) between $550K to $2Mn.
Founded in 2021 by former Uber executives Utsav Agarwal and Pulkit Chabbra, Evenflow Brands acquires and scales third-party sellers on marketplaces through operational intelligence across the value chain. It works differently from other Thrasio-style roll-ups as it acquires third-party ecommerce sellers at EBITDA multiples.  
The startup aims to develop more than 20 Indian brands over the next 12-18 months.
Apart from acquiring four consumer brands this year, the startup has also obtained three D2C brands– fitness accessories company, Xtrim; baby proofing products company, BabyPro; and sustainable products company, Rusabl. 
In June 2021, it raised an undisclosed amount from Mumbai-based VC Equanimity Ventures. 
Evenflow Brands faces competition from GlobalBees, Mensa Brands, Upscalio, 10Club, GOAT Brand Labs and Powerhouse91 in the burgeoning ecommerce rollup segment.  
Other Deals In The Ecommerce Rollup Segment 
In April this year, D2C brand aggregator GlobalBees announced that it would be investing in D2C appliance brand Candes. It said, it would also foray into the consumer electronics segment with this investment. 
Prior to this, GlobalBees backed three D2C brands — healthy-snack food brand, The Butternut Company; sustainable clothing company, Mush; and sports fitness equipment brand, Strauss for an undisclosed amount. 
It raised $3 Mn in a funding round led by Anuraag and Ruchirans Jaipuria along with Lotus Group Joint MD Nitin Passi, among others. 
In January this year, Bengaluru-based rollup ecommerce startup, Mensa Brands acquired a majority stake in a gardening solutions startup for an undisclosed amount. Prior to this, it acquired aromatherapy D2C brand, Florona and Kolkata-based leather brand, Estalon. 
In February 2022, ecommerce rollup startup UpScalio acquired stake in four consumer brands– laptop bag company, Gizga;  PC and phone accessories company, Tizum; men-focussed bag and accessories company, Aircase; and kitchenware company, HomePuff for an undisclosed amount. 
Recently, it secured $15 Mn of funding in a Pre-Series funding round led by Gulf Islamic Investments (GII), a UAE-based financial services company. The round also saw participation from Northern Arc and Unity Bank.