Comedian Appurv Gupta, in his web-series 'Mudde Ki Baat, represents a unique, comic analysis of everyday things in life. In the fourth episode of series, he focussed on the – Cab Startups in India!
Gone are the days, when booking a cab was a complicated and time-consuming task. The new age traveler has numerous options, available at the click of a button.
Numerous cab aggregators and ride-sharing platforms like Ola, Uber, etc have come up with various lucrative offers to garner customer's attention, in the past year.
He says the fact that the cab-riders get a specialised dedicated commuting service is a major factor for the success of cab aggregators in the Indian market as the population is humongous. He also points out the two-way rating system adopted by cab services these days, where the cab-rider as well as the cab-driver evaluate their ride experiences.
At the end of the day, chauffeur-driven 'User is King'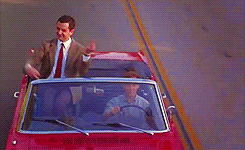 His take on the emerging startup world, that's full of opportunities and endless possibilities, is humorous and entertaining. Here is the full video –